We offer a list of QA tester jobs and openings for both newly graduated individuals and those with more experience. Read through each of the requirements, and only share your resume with the HR staff after determining whether or not you meet any of the requirements.
QA Tester WFH Jobs
#LeenaAI is hiring for QA(Manual) Engineers. Do want to be part of rocketship of Leena AI. If yes then share your resume to harmeet.singh@leena.ai
Experience – 3 to 8 years
Skills- API testing, Database testing, chatbot testing
Notice period – Immediate to 20 days.
Location- Remote
===============
#Permanent #WFH #WorkFromHome #Jobs Update #11

#Nous a #CMMI level 5 company is #Hiring for #ManualTesting professionals

#Position: #Senior #TestEngineer

Experience: 5 years and above

✓ 5+ years of experience as a functional/manual tester and should have relevant work experience in testing role.

✓ Use existing tools and techniques to execute test cases for performing testing/validation function.

✓ Create test conditions and scripts to address business and technical use cases.

✓ Should be thorough with essential testing methodologies/process.

✓ Participate in troubleshooting and triaging of issues with different

✓ Excellent verbal and written communication skills.

Location: #Bangalore ( #Remote #WFH Work From Home Option is also available)

#remotejobs

#Email: vijaykumars@nousinfo.com
Also, check Permanent WFH Software Testing Jobs
==============
Opening for #ManualTesting | #WFH | #Remote
Experience : 5 – 9 Yrs
Send resumes to anil.irigineni@katamtech.com
Location : Work From Home (Anywhere India)
Position : Contract to Hire(CTH) | C2H
product based client
===========
Openings for Test Engineer
* Work from home #remote #wfh
Send your CV to shubham@cirkledin.com
* Good salary as compare to market
* 5 Days working
===========
Happy Thursday Filipino Developers!
Check out this work-from-home opportunity with our international client just for you!
We are looking for Filipino MID QA Engineer (Automation Testing with Selenium/Cucumber/Appium) with at least 3-5 years of experience!
If you are interested, please feel free to send us your up to date CV at claudine@offshore-team.io
Offshore Team offers:
Fully Remote Role (WFH Set-up)
Full Benefits (Including HMO and leaves entitlement from Day 1)
Open Salary
===========
Hi,
Please share me resumes to bhargavi@yochana.com or reach me @ 248-237-3188.
1.Mid-level POS QA / Junior QA  at Lyndhurst, NJ 07071
Skills: POS Testing, E-commerce, OMS (Manhattan preferably), Manual Testing.
2.Test Lead/Automation QA. at NY & CO
Skills : Manhattan DOM, Selenium, E-commerce, OMS
Also, check QA Freshers and Experienced Jobs

===========
Hi Folks, This is Ben from OLOOP Technologies. I am working on our direct client requirement, please find the short info below. If you are interested please reach me at ben.kothabai@olooptech.com or 630-425-8816
Job title : Salesforce Manual QA
Duration : starts with 6 Months Contract
No. of positions : 05
Years of experience : Min 6 years in IT, 2+ in Salesforce QA
100% Remote Opportunity
Work Auth. : Only – H1B/USC/GC/TN/EAD/H1T/Canadian Citizen- Visa
Primary Skills : Manual testing, QA, Salesforce, Test Cases, Sales or Service Cloud
like
1
===========
Urgent Freshers hiring in a Product Company
Role: Software Tester
Salary : 4-6 LPA
Location : WFH
Share ur resume if interested: hr.shreyabansal76@gmail.com
Join Telegram: https://lnkd.in/d3_-eHMz
Also, check Freshers IT Jobs

===========
Good afternoon, everyone!!

 QA AUTOMATION
I am looking for a QA Automation for a technology startup.
35/40k
Selenium, Appium, Xamarin
 FULL REMOTE
#startup #automation #qa
https://lnkd.in/g6csDxWN

===========
Hi Folks,
We are looking for a "Sr. Quality Assurance Tester – MuleSoft" for one of our clients, please revert your interest to 
neel@eliostechinc.com
 or contact me at +1 669-377-8834.
Requirement Details:
Position: Sr. Quality Assurance Tester – MuleSoft
Location: AZ (Remote)
Duration: 6+ Months
Primary Skills: #TestScripts, #Karate, #Mulesoft, #HP, #selenium, #DVO, #SoapUI, #Jenkins, #HPALM
Should have more MuleSoft Experience
Qualifications:
  This position requires a minimum of five years of progressive quality assurance testing experience, with at least four years of automated testing experience.
  Proven experience with automated testing tools and scripting skills is necessary.
  Proven expertise with software development life cycle (SDLC) and participation in QA reviews, validation of requirements, and specification documents is needed.
  Proven experience with automated testing tools and technologies, including, but not limited to, HP, Selenium, SoapUI, DVO, or similar tools is needed.
  Proven expertise in SQL and databases for test setup and troubleshooting purposes is needed.
  Proven experience with client-side technologies, including, but not limited to HTTP, HTML, Java, Javascript, or similar is needed.
  Knowledge of developer tools, including, but not limited to, Eclipse, git, Jenkins, Subversion, or similar is preferred.
  Proven experience with HP ALM, HP UFT, or similar is needed.
  Skills in diagnosing and solving complex problems and providing detailed technical analysis are needed.
  Experience with cloud-based applications is preferred.
  Proven experience with risk-based testing procedures is preferred.
  Proven experience in project management is preferred.
  Working knowledge of QA methodology, testing techniques, and approaches is required.
  Experience testing complex, multi-tiered web-based systems, and complex data-driven applications is required.
  Prior work experience with agile is preferred.
  Proficiency with Microsoft Office, including skills with Word, Excel, and PowerPoint is necessary.
—–
Thanks,
Neelakanta Sinisetti
Recruitment & Development Manager
Direct: +1 669-377-8834
Email: 
neel@eliostechinc.com
www.eliostechinc.com

===========
Role : MANUAL TESTING
Location : 100% REMOTE
Duration : 12 Months contract
Hiring Status : W2-contract
Years of Exp : 5+
CYBERSECURITY EXP NEEDED
Essential Functions
Works on projects of all levels of complexity within any of the IT development environments.
Reviews formal test plans and documented test results.
Review of project deliverables and produces the compliance checklist.
Monitors, evaluates and makes recommendations on QA tasks within enterprise-wide processes such as; test life cycles, change management and release management.
Adheres to and enforces QA processes.
Conducts investigations on identified technical and operational problems on installed networks, systems and products.
Produces QA Root Cause Analysis document following problem investigation.
May make recommendations regarding software defects and/or project timelines.
Prepares, maintains and reviews documentation on all QA phases.
Verifies that documented system requirements have been met.
Supports continued evolution of QA strategies and activities supporting best practices and quality deployments
Deliverables
Compliance checklist for PMO Q-Gates.
QA Root Cause Analysis documents.
QA metrics.
QA process templates
Requirements
Bachelor's degree in Computer Science, Information Systems or equivalent work experience.
Requires two to seven years of systems development and/or business experience.
Strong knowledge of quality management
Preferred
Ability to comprehend business requirements, technical specifications and change management documentation in order to develop test plans.
Demonstrated knowledge and understanding of testing tools.
Ability to identify technical and operational issues on installed networks, systems and products.
Possesses attention to detail throughout the QA process.
POC : 
dhileep@cloudinventions.us/908.837.3036
Also, check Software Testing Interview Questions and Answers

===========
Hello Connections,
Our Client is looking for Android Mobile Tester, Remote position
Email id : schintapalli@aquainsys.com
Ph No : 215-666-6795
Position: Android Mobile Tester
Location: Remote
Skills:
Selenium
Page Object Model
Appium
SoapUI
API
Job Description:
6 + years of automation testing with the expertise in commercial tools like UFT, CodedUI and Test complete and Open source tools such as 'Selenium Web driver'
Deep practical experience with cutting edge tools for Web, Mobile, Desktop, DB and Web-service testing (Selenium, Appium, SoapUI, etc.)
Good expertise in designing the industry proven frameworks like KeywordDriven, DataDriven, Page Object Model, TESTNG, BDD(Cucumber) etc.
Strong expertise in Mobile automation (Responsive web apps and Mobile apps) for both Android and IOS
Practical experience with cutting edge tools for Web, Mobile, Desktop, DB and Web-service testing (Selenium, Appium, SoapUI, TestNG, Appium, XCode etc.)
Strong expertise on Test Automation frameworks
Should have created/extended framework along with implementation
Proven experience of Automation POCs, Scripting, execution
Good to have experience on Automation execution on cloud (perfecto / Browserstack / PCloudy)
Expertise in automating at the UI level as well as at the API level
===========
 Please email rates and resume to Email: fhrzip@fhr-solutions.com
 Please make sure you put the job number in your email.
 The candidate will be allowed to work remotely until all staff return to site. At that point the candidate will be required to come onsite.
Our client has an opening for a Senior QA Tester (691333)
This position is 12 months, with the option of extension, and the client is located in Raleigh, NC
 We can work W2 or Corp to Corp
If you are interested, please submit the following:
Please send us your rate and resume.
Experience testing business web applications and complex business applications across technologies Required 5 Years
Experience in designing test plans, manual test case definition and test case execution, review and analysis of project requirements Required 5 Years
Demonstrated ability to excel in documentation (Test cases, test plans and test artifacts). Required 5 Years
Experience with HP Testing Tools Suite (ALM, UFT, LoadRunner/Performance Center and SiteScope) Required 5 Years
Strong Microsoft Suite experience (Word, Excel, PowerPoint, Visio) Required 5 Years
Ability to learn complex business functions Required 5 Years
Experience testing in an Agile life-cycle environment Highly desired 2 Years
Also, check Why Cypress is Better than Selenium in 2022?

===========
Requirement POSITION TITLE: SDET Location: 100% REMOTE (must work PST hours) INTERVIEW MODE:VIDEO CALL (2 Rounds) Required Skills:At least 5-6 years, ideally 8-10 years  
Experience developing and running Automation Test cases with Selenium or Appium
Strong knowledge of Javascript / Java
Strong knowledge of React Native development
Ability to diagnose problems and write SQL queries
Knowledge of HTTP based protocols such as REST, SOAP
Worked in a mobile development environment (iOS/Android)
 React native experience
Javascript
Appium experience
Someone who knows mobile, iOS/android
TVos would be great, multi-platform type SDET's
Day to Day Responsibilities:
Every week gets new builds from the developer team; performance related testing
checking all of the app performance metrics (speed, responsiveness, etc.)
Automation tests
Looking at dashboards and pulling KPI values
Gathering results after running tests and compiling together – posting results to the team
Share your resumes to email: requirements@blueoriginitstaffing.com To follow up with any questions, please contact @ 469-676-5701/ 469-676-5702 #IOS #Android #Selenium #Appium #Javascript #Mobile #KPI #Dashboards #Automation #SDET #React Native #TVoS #Rest #Soap # SQL #HTTP
Everyone post above requirement in LinkedIn

===========
Greetings from PiplNow!!!
Hope you are doing well!!!
We have an urgent C2C Opening for SDET Lead – Remote role with our direct client
Exp – 12+ years
Visa- except(STEM, H1T, OPT and CPT)
We require an consultant with strong experience in
automated test frameworks
API level testing
BDD
JAVA coding
Selenium,Robotium and Cucumber
Appium
TestNG, JUnit
JMeter
Rest assured
JIRA
GIT, Maven, Jenkins
Rally
***Linkedin link is must****
If you are interested in this role, please share your resume at selvi@piplnow.com
===========
Hello Everyone ,
Please find today's requirement below and do share suitable profiles to pooja.choudhary@artech.com
Tittle: Test Architect/Test Lead / SME
Location: Remote
JD
·      Java Coding
·      C#
·      Automation
·      Agile
·      Java coding on Maven/Selenium/TestNG/Cucumber projects run on Agile sprints.
·      Developing Framework  
Strong technical resource in Test Automation area and provide expertise in designing & developing test automation framework
Tittle : Application Developer: AIX/UNIX/Linux
Location: Remote
JD
Application Development using Perl,
Shell Script Developer,
Tittle: Architect
Location: Remote
JD
we are looking for experts in Java, Red Hat PAM/jBPM, OpenShift/Kubernetes and AWS. OpenShift/Kubernetes and AWS, don't need infrastructure expertise but rather from application development perspective. The selected individuals will be working extensively on the client's Red Hat PAM (formerly jBPM) platform. So Red Hat PAM/jBPM expertise is a must.
Tittle: Actimize consultant
Location: Remote
JD
·      Application which performs AML monitoring for global Investment Banking using the Actimize SAM 3.5 platform. Key skillsets required in the role are as follows:
·      Hands-on working experience in Actimize AIS component
·      Experience working in out of the box SAM models
·      Experience working in CDD and RCM components
·      Experience working in RDBMS databases (such as Oracle or SQL Server) and Linux environment
·      At least 7+ years of work experience in the Actimize space
===========
Job Title:- Manual QA Engineer
Location:- Remote
Duration :- Long term Contract
Work Authorization:- W2
Note:- The position is open on W2 only
If interested, Share resume on pankaj@imcsgroup.net
Job Description:-
Experian Health is an industry leader modernizing revenue cycle management, identity management, patient engagement, care coordination and other solutions to hospitals, physician groups, labs, pharmacies, and other providers of healthcare services.
The QA Analyst position is weighted more towards manual testing. The goal is to support application software testing, software integration, and configuration management tasks to assure customer satisfaction with application accuracy, quality, and adherence to standards.
Responsibilities:
Act as a liaison between business stakeholders and developers to ensure test plans adequately cover all business and functional software requirements.
Create and execute test plans and test cases. (UAT, Integration, End-to-End, Penetration, Performance, Load, Regression, Beta)
Identify opportunities for automation within software processes.
Work closely with the Agile Team to develop comprehensive automated test suites providing maximum test coverage in the most efficient manner
Continuously review and improve test methodologies, tools and measurement of QA processes.
Ability to quickly and independently learn complex, highly configurable application software.
Identify, validate, track and communicate defects and risks to the development team(s).
Generate high-level QA status reports for management.
Work closely with team members to evangelize an emphasis on quality throughout the entire SDLC
Define and implement best practices for product releases including deployment prerequisites, documentation, and troubleshooting
Assist in preparing test criteria and test case specification documents for all phases of testing
Collaborate with developers to help create high value unit tests and testing solutions.
Assist in creating test data.
Organize large sets of tests into manageable test suites.
Thanks & Regards,
Pankaj Kushwaha
US Recruiter
Phone: (469) 954-8438
Email: pankaj@imcsgroup.net
9901 East Valley Ranch Parkway
Suite 3020 Irving, Texas – 75063

===========
Hello All,
Role: Cypress Test Automation Engineer
Long Term
Remote
 Kindly share profiles ASAP. Immediate Interview.
Job Description- Automation Engineer (Java with Selenium / Javascript with Cypress)
Having around 9 years of experience in testing (Data, API, and Web or Mobile)
Strong JavaScript coding skills with experience of developing automated tests from scratch.
Expert in selenium automation tool using Java.
Experience in automation testing the Frontend applications and API Automation ( REST).
Experience in business requirement analysis, test design, defect logging and tracking
Strong experience in testing methodologies and software testing principles
Experience working in Agile/Scrum environment
Experience in automation testing using Protractor and Cypress framework is preferred.
Experience with test management tools like Rally, Jira Align
Experience with Structured Query Language (SQL) and Database/backend testing
Hands-on experience with API testing tools such as Postman
Good understanding of one or more programming languages (e.g. C#, Java)
Experience in Git based source control tools like GitLab, GitHub, Bitbucket.
AWS and Cucumber (BDD) experience is a plus.  
Excellent written and verbal communication skills
Strong analytical skills
Highly organized, self-motivated and a quick learner
Flexible and willing to accept change.
Healthcare domain knowledge a big plus!
Experience with Cypress tool is a big plus!
Bachelors or Master's degree in Computer Science preferred.
Share profiles to kavya@dvgts.com
===========
Hi Folks,
Looking for Salesforce QA::Aurora, IL::100% Remote Role
Salesforce QA Consultant
6 Months Contract
100% remote
3-5 years of experience testing all phases of QA efforts required to successfully execute medium & large enterprise Salesforce implementation projects
Experience testing (manual) Salesforce Projects using Agile Scrum methodology
Experience in testing including validation of screens is desired
Must have effective communication skills to share testing knowledge and test strategy in a collaborative atmosphere in order to lead and influence positive quality results among other test teams
Must have experience in planning, preparing, and executing functional, integration and user acceptance testing; including end-to-end test scenarios across multiple systems and batch processes
Must have proven experience as IT Quality Assurance for small to large projects
Must have experience in developing test strategies, and managing all aspects of software testing and defect management (manage defect calls)
Determining testing scope using risk-based testing approach
Ability to work in a collaborative team-oriented environment
Verify that fixes for defects and new features work as expected and do not cause regressions in affected areas.
Experience with Salesforce (Sales or Service Cloud) is a must
At least 1 Salesforce certification needed and 2 or more are highly preferred.
Please send resumes to scarlett.chittjallu@olooptech.com
or else give me a call on my number : 630-338- 0177.
Regards,
Scarlett Chittjallu
#salesforce#qa#w2requirements#c2crequirements#
===========
Automation Test Lead (8-10 years)
Atlanta, GA ( Initial Remote, Onsite after 2-3 months)
12+ months Contract
CTC or W2
#automationtester #aws #java #angular #shellscripting #unix #python #selenium #cucumber #devops #finance #mortgage
Khushi.Singh@cyberThink.com
Photo by Andrea Piacquadio on Pexels.com

Photo by Andrea Piacquadio on Pexels.com

Shot of a group of businesspeople high fiving while sitting in a meeting

Indian white collar male worker in wheelchair having cheerful discussion leading conversation with colleague in creative office workstation beside window

Photo by Christina Morillo on Pexels.com

Photo by fauxels on Pexels.com

Photo by fauxels on Pexels.com

Photo by fauxels on Pexels.com

Photo by Christina Morillo on Pexels.com

Photo by fauxels on Pexels.com

Photo by fauxels on Pexels.com

Photo by Jonathan Borba on Pexels.com

Photo by fauxels on Pexels.com

Happy female candidate after successful job interview. Young Indian woman in casual smiling at camera after talking to mid adult business man in meeting room. Meeting or employment concept

Photo by Vlada Karpovich on Pexels.com

Photo by ThisIsEngineering on Pexels.com

Group of business persons handshake in the office

Photo by Tima Miroshnichenko on Pexels.com

===========
Hi,
Hope you are doing well!
Immediate Interview and immediate joining
W2 W2 W2 W2
Experience:- 5 years
Position:- Manual QA Engineer
Location:- REMOTE (CST)
Job Type:- Contract on W2
Duration:- 6+ months
Candidates in CST time zone preferred – Manual QA engineer to test APIs and MongoDB databases – Strong SQL.
Must Have:- LinkedIn profile
#qa #qualityassurance #qualityanalyst #manual #mongodb #api #sql #immediatejoining #job
If anyone interested then please share updated resume.
Rahul Kumar
Contact Number: (302) 202-2490
rahul@imcsgroup.net
===========
Hello all
Looking for a selenium test lead with healthcare exp remote
if you are intrested in this position send your cv to vvskrishna@anirasolutions.net /724 999 8758
===========
Hello Everyone,
At Procedure Technologies, we are looking for a Manual QA to join our testing team
Experience -1 to 3 yrs
Notice Period- 15 to 45 days
Location- Remote
No. of vacant position – 1
Skills:- Require Manual Testing experience,
and excellent communication skills.
Interested candidates can drop their resumes at milan@theprocedure.in
===========
Hiring for the position of #QATestLead who should have expertise in;
∙ SDET/ATDD/BDD test automation
∙ MySQL/SQL
∙ Xray Test Management platform or HP ALM/Quality Center
∙ Cucumber/Selenium
∙ #Postman – 5 or more years
∙ JavaScript (React/Angular)
∙ DevOps Automation
∙ Public Cloud Experience (Azure or AWS)
For the organization who are now pioneers in handling the HR Function Management and HR Consulting Services in the diverse field within it.
Location; #Remote
#Experience: 5Years+
If interested kindly reach out at gujarat@husys.net
===========
Tools & solutions is Hiring # #hiringimmediately #remoteopportunity #remotejobs
a great opportunity for a part timer seekers:
software Quality Control
#Responsibilities
– Design, Implement and Maintain Test Plans, Test Cases & Scenarios to ensure quality of software/web and mobile application
– Develop and Implement Manual Testing
– Prepare Test cases based on business requirement document (BRD) and team discussions
– Work closely with developers for creating quality applications
– Drive complete releases of the application
– Functional Testing
– GUI and Usability testing
– Ability to automate API testing
Skills & Other Requirements
Knowledge of Quality Assurance Testing methodologies
Knowledge of Software Testing Life Cycle
Knowledge of using Agile boards (MS DevOps, Jira, … )
Must be a good team player, good learner and self-starter
Must be proactive and quick executor
Must have ability to work independently
Should speak Arabic & English
Experience 2-5 years
Work condition:
– Part time work
– full remote work
– Joining immediately is a must
For applying please send your updated profile to
jobs@tools-solutions.com
===========
HIRING IT SOLUTION TESTER 100% REMOTE 
️
The smallest of the house begin new stages: the university, the institute, the school, the nursery… And you, do not you consider starting a new professional stage?
And if I propose you to work on European Office projects, also working from home… We are looking for your TALENT.
Well, for EASA (European Aviation Safety Agency) 
 we are expanding the IT Solution Tester team.
 LinkedIn Network share, spread, help!!! 
What does the position consist of?
Creating and performing software tests (acceptance tests, regression tests, integration tests, system tests) in an Agile environment supported by the following technologies: JavaScript, jQuery, AngularJS, HTML, CSS, XPath, JSON
Design and development of automated tests for web and GUI applications (preferably using one of the following: Selenium WebDriver, Jasmine, RSpec, Cucumber, JBehave, Gherkin)
Knowledge in design and development for mobile application tests (hybrid app)
API testing (JavaScript, Jasmine)
Creation of test reports.
VERY IMPORTANT!
At the beginning of the incorporation it will be necessary to spend 2-3 weeks working in Cologne, Germany, to get to know the agency, the projects that are being developed, the work teams, etc… THE EXPENSES OF FLIGHTS, HOTEL ETC. THESE EXPENSES, OF COURSE, ASSUMED BY ALTIA.
What can you offer us?
 European citizenship or work visa for the European Union
 Mixed experience/knowledge in the following:
– Selenium Web Driver
– Jasmin
– RSpec
– Cucumber
– JBehave
– Gherkins
– English minimum B2
 Location: Alicante, you can work 100% remotely from any country in the European Union.
What can we offer you?
 Indefinite contract or freelance (at the candidate's choice)
 Competitive Salary
 Full time
 Continuous training
 Social benefits
 Opportunity to be part of a rapidly expanding global organization
If you are interested or know someone who might be, I encourage you to contact me through 
LinkedIn or by sending me an email to 
sara.diaz@altia.es

You can also share the publication so that it reaches your contacts!!!
 Sharing is living!!! 
===========
Full-time Remote QA Engineer
1. Job General Description:
We are looking for a QA engineer with a strong background in automated UI testing using Cypress. The engineer must understand best practices in QA testing to create a reliable testing framework and pipeline for robust product releases.
Responsibilities:
– Implement and execute automated functional browser-based QA tests.
– Implement and execute integration and unit testing.
– Detect and report reproducible defects to the wider dev team.
– Collaborate with the dev team to ensure test coverage against requirements and user stories. – Perform manual testing of new features on the browser.
– Profile performance of the browser application
2. Requirements
Knowledge Requirements:
– Experience using Cypress to automate UI tests.
– Knowledge using Cucumber for BDD testing.
– Strong Javascript knowledge for writing integration and unit tests.
– Demonstrated ability with testing web applications at scale.
– Experience detecting and reporting reproducible bugs.
– Proficiency in spoken and written English.
Preferred Work Experience:
– 3+ years work experience in testing web applications.
– Experience with visual regression testing of canvas.
– Experience of any reactive framework (React, Angular, Vue).
– General knowledge of 3D animation or experience using 3D animation tools (e.g. Maya, Blender, Unity, etc).
3. Hiring process
1. Test
2. Interview 1
3. Small assignment
4. Interview 2
4. Application via 
salchrumhr@gmail.com

Notes: This role is 100% remote for candidates around the world, except Middle East
Salary: up to 4,000 USD/month
Kindly send me your resume attached with your answers to these screening questions: to 
salchrumhr@gmail.com

How much is your expected salary for this role?
-When can you join if offered?
-Why do you want to join PixCap?
-Tell me about your experience with automated testing for webGL
-What is the most difficult app that you have ever tested + QA?
-Working in a startup can be challenging but also rewarding. At times, we might have to work weekends to ship + test before a deadline. What are your thoughts on this?
-current location and nationality
Like
===========
Hiring Test Engineers [4-8 years] with exp in Web & Mobile Testing, Selenium, Appium, Java, etc.
To know more, email me at 
amit@therecruitingbox.com
.
===========
Location: Home-based
Salary: £42000 – £52000 per annum
Sector: IT
Apply here: 
https://lnkd.in/dfQ9qBfk

Monarch are working with a large government organisation that are recruiting for a Senior QA Engineer to assist them on a permanent basis. This role will be remote and there is an additional R&R up to £10,000. Also this organisation will provide sponsorship to successful candidates.
They are looking for a Senior QA Engineer who has excellent test automation, Azure DevOps and Dynamics 365 experience.
Some of the skills required:
– Experience of test automation using test frameworks based on object-oriented programming languages like C#
– Excellent knowledge and experience of software quality assurance and various types of testing, including but not limited to BDD, functional testing, integration testing, regression testing and system testing.
– Experience of working in cross-functional agile teams and testing web services or web-based applications.
– Experience using a broad range of testing tools such as Selenium, Cucumber, SpecFlow, BrowserStack, Postman, SoapUI, Protractor and EasyRepro.
– Experience of working with CI/CD tools such as Jenkins, TeamCity or Azure DevOps / VSTS / TFS.
– Experience of working within a DevOps…
===========
URGENT HIRING!!!!!
We are hiring for API Testing.
Role: API Testing
Company: CodersBrain
Exp : 3+
Location: Remote
Working Days: 5 Days
API testing JD Key requirements to check.
Demonstrable proficiency with developer-level skills in Java
Selenium with Java
API Automation Testing Experience, Experience in developing and using various test frameworks and tools Selenium Webdriver, Django, Java
Xpath
tools used for Automated API Testing? Below I have included many tools. If he/she knows PostMan and JMeter also for Automated API Testing. It will work.
List of tools used for API testing
Parasoft SOAtest
PostMan
AlertSite API monitoring
Katalon Studio.
Apigee.
JMeter
Rest-assured.
Assertible.
Soap UI.
Karate DSL.
Pyresttest
Rest Console
Hoppscotch
experience with CI/CD tools such as Gitlab, Jenkins
Experience working within TDD and BDD environments
knowledge of web services automation using SOAP and REST services
Good communication skills – He/She will require to interact with UK/US clients.
 Detailed Technical Skills and Experience requirements are mentioned below.
Preferable experience in a telecom industry
A minimum of 3 years of experience in similar roles such as Software Engineer or SDET with a focus on test automation.
Demonstrable proficiency with developer-level skills in Java, Python, and JavaScript
Programming experience is desirable in one or more of Ruby, Scala, Groovy, C#
Experience in developing and using various test frameworks and tools such as Selenium Webdriver, Django, Java, C#, Python, JavaScript and Appium
Knowledge of object-oriented design principles.
Good understanding and experience of Agile and DevOps methodologies and frameworks
Hands on experience with CI/CD tools such as Gitlab, Jenkins or Bamboo
Experience with tools & applications such as JIRA, Azure DevOps, BitBucket, Git and Artifactory/Maven.
Experience working within TDD and BDD environments including proficiency in Gherkin or similar tool
Experience with API testing with knowledge of web services automation using SOAP and REST services
Experience with XML, Databases, and SQL.
Experience with performance analysis and code optimization
Experience with performance and stress testing such as with JMeter
#apitesting #jira #jmeter #postmanapi #katalonstudio #katalon #remoteopportunity #workfromhome #goodhike #betterworkingworld
Interested candidates can share their resume on 
tanvi.gupta@codersbrain.com

===========
CodersBrain
QA Engineer
Location: Remote
Experience required: 6-8 years
Responsibilities:
Estimate, prioritize, plan, document, and coordinate tests.
Ensure coverage of regression tests, integration tests, performance tests, smoke tests and more.
Review quality specifications and technical design documents to provide timely and meaningful feedback.
Design tests based on Agile specifications (Acceptance Criteria and Test Guidelines) and on documented product function for expected behavior.
Create detailed, comprehensive, and well-structured test plans and test cases following company standards.
Perform thorough manual regression testing when technical issues are resolved and know how to repeat those tests.
Record and document debugging procedures.
Track test metrics, such as test coverage, defect densities, and open defect counts, to gain and share insights about quality issues.
Provide detailed reports, analytics, and go/no-go feedback about Product technical issues to the Product Owner and the CTO and engineering team to ensure immediate action.
Requirements:
At least 6-8 years proven work experience in QA with an emphasis on QA automation.
Strong knowledge of software test methodologies, tools and processes
Can write clear, concise and comprehensive test plans and test cases to spec (Examples will be required – please prepare these.)
Able to work in an Agile/Scrum process.
Pluses
Knowledge of cloud-based application architecture and principles.
Stay up-to-date with new testing approaches, tools and test strategies.
Understand data analysis/statistical methods.
Have experience with performance and/or security testing.
Demonstrate ability to quickly learn, critique and improve procedures and concepts.
Share CV At 
Priyanka.agrawal@codersbrain.com

===========
Role : Jr. Java QE (SDET)
Location : Fully Remote Work
Email : 
hrathod@shorewise.com

Experience : 3+ years
Skills: Strong Java Coding, Automation & Selenium.  
Ideal candidate is with 3+ years of experience, and strong Java coding skills.
Job Specification:
Candidate needs to have experience in Java programming
Strong experience in Automation Testing
Automation Tool used: Selenium
like
1
===========
New CONTRACT Opportunity!!! #salesforce #hiring #salesforcecpq
I am hiring a Salesforce QA Tester/Engineer for a SAAS client. This is a fully remote contract to start ASAP.
Candidates MUST have experience in Salesforce CPQ, experience in both manual and automation testing, have a fundamental understanding of functional requirements with the ability to build out and support in running SIT and UAT.
You will be working on a critical program in Quote to Cash (QTC).
Get in touch ASAP to discuss via 
anna.higgins@stottandmay.com

===========
URGENT REQUIREMENT
"QA Automation "
Total Experience :3-8 YEARS
Notice Period – 15 Days Max
Shift Time- 2:30PM-11:00 PM
Location- Remote
Good experience in "CYPRESS"
Roles & Responsibilities :
Own, lead, design and implement test strategies, and frameworks, for complex applications and deployment topologies
• Work closely with the development, quality assurance, and product management teams to build and improve our automated tests
• Recommend and evaluate new tools to improve productivity, efficiency and quality
• Assess current framework and testing strategies
• Analyze Business, Functional, Technical and UI (User Interface) project/release requirements
• Assist with defining QA test Protocol and processes
• Develop, maintain, and support post-deployment automated tests • Mentor junior team members on technical concepts and implementations.
Skills :
• Excellent collaboration, listening, written and verbal communication skills
• Demonstrate a complete understanding of Quality that extends beyond the confines of testing.
• Minimum 3+ years test automation experience including RESTful APIs/Services, Functional Testing, Performance Testing and Load Testing
• Hands on QA Automation experience including definition of automation strategies and development of automated test suite
• Experience with SoapUI, Rest Assured, Cucumber, Cypress, Selenium, Java, Python, Pytest, JIRA, Confluence, TestRail, Github
• Possess analytical, problem solving and Root Cause Analysis skills
• Experience with data validation and writing simple SQL queries • Exposure to Machine Learning and Artificial Intelligence in Test Automation preferred
• Experience with Node.js and React a plus 
Do share your cv at – 
psingh1@vbeyondapac.com


#cypress
#python
#qa
#qaautomation
#wfh
#github
#selenium
#automation
================


Frequently Asked Questions on QA Tester
Q. Who does the QA testing?
ANs: Software QA Manager Role and Responsibilities
This one has a key role in the team. A test manager is the first to find out how teamwork affects the outcome of a project. In the eyes of a product owner, this person is responsible for the outcome.
Q. What skills do you need to be a QA tester?
Ans: Five Must-Have Skills to Look for in a QA Tester
Critical thinking. A company's product must meet its customers' requirements. …
Flexibility. …
Excellent communication skills. …
Quick to learn. …
Collaboration and social skills.
Q. Where do QA testers work?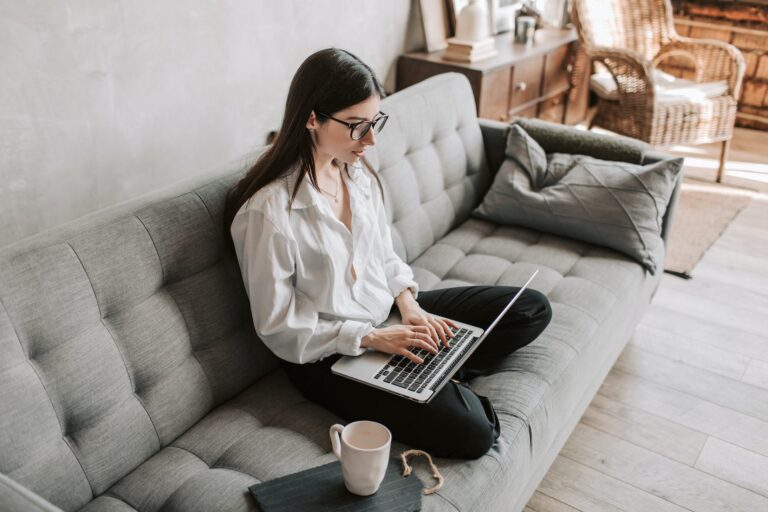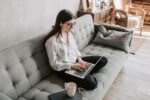 Ans: A work from home QA (quality assurance) tester is someone who tests a product to find defects or errors. This process occurs before the item can be moved to production. Normally, QA testers work in the manufacturing plant or the office, but work from home QA testers are sent products to their home to test.
Q. Is QA and tester are same?
Ans: QA is all about ownership
A software tester is charged with finding bugs before users do. They investigate and report on how well the software performs relative to its expectations. However, in QA, you are asked to ensure the quality of the software. It's a looser, more ambiguous role — but that is intentional.
Q. Is QA job easy?
Ans: The work of a QA specialist involves; verifying product requirements, performing risk assessments, improving the quality of the product, testing, planning, and analyzing test results. It's not too demanding or challenging, though. Unlike other office jobs that are often exhausting and can lead to professional burnout.
Q. What are the 4 types of quality assurance?
Ans: The four types of quality control are process control, acceptance sampling, control charts, and product quality control.