Software Testing Jobs – 2022
We are looking for Automation Engineers.
-Experience 1-3years.
– Experience in Selenium or cypress or rest assured.
– Excellent communication skills.
– Immediate joiners only.

Job Location- work from home

Interested candidates may DM or send their resume at neelam@hikeqa.in
================
IT'S A PERMANENT FULL-TIME WFH CAREER-OPPORTUNITY !!!
Dear IT PROs, Greetings! Kindly click-open the following link and apply for the role U prefer the most. Cheers! Vijay
Email the CVs to vijay.pathak@tecunique.com
#SoftwareQA #SoftwareQualityAssurance
===========

QA Fiction is looking for freelancers (remote) for long term clients:
Should have 1 to 4 yrs experience in Automation Testing
Hands on experience in designing and building Selenium Test Automation Frameworks is must
Experience in TDD/BDD, Cinnamon/Cucumber frameworks
Basic knowledge in configuring and scheduling jobs in Jenkins.
Should Possess good knowledge in creating test plans and test strategies.
Knowledge of implementing various testing methodologies, test automation tools
Designing and documenting detailed test cases to cover all levels of tests
Understanding of overall Testing process and experience in Agile Methodology
Contribute to initiatives to develop, improve and streamline existing processes
Execute and stabilize scripts across browsers, fix failed test cases
Integrate Automation suite with DevOps pipeline and maintenance.
https://www.naukri.com/recruiter-job-listings-Automation-Test-Engineer-Remote-Freelancers–QA-Fiction-7-11-2-1-to-4-years-14270144
===========
Check out Numeral
They're looking for a Remote Lead QA Engineer and offering €40K – 75K
https://golang.works-hub.com/jobs/remote-qa-engineer-002?utm_source=linkedin&utm_medium=automation&utm_campaign=golanglinkedin&utm_content=r-002-v3-1640UTC
===========

Software Testing Jobs – Work From Home
Looking for Financial QA Analyst
Role: C2C and FTE
Location: Remote
Share your resumes at hirirng@nexgeniots.com
Main Skills: Finance + QA + Handons + Tech Analyst
Roles and Responsibilities
• Work with the Technical Success Managers to write test scripts for Gtmhub marketplace components, along with other tools and utilities
• Execute those test scripts to validate marketplace items when changes are made
• Perform ad-hoc manual testing to identify issues not covered by test scripts
• Assist with reproducing issues reported by customers, customers success managers, and technical success managers in internal environments
• Work with internal teams and enterprise customers to assist in testing custom solutions built for those customers
• Set up and maintain internal environments used for testing special cases (volume testing, testing in other languages, etc.)
Skills set required
• Oracle and Oracle HFM is plus
• At least 3 years of previous experience in a QA role, including writing and executing test manual scripts and manual ad-hoc testing in an enterprise software environment
• Experience documenting issues to be fixed by developers in a task management system (Jira)
• A desire to become an expert on our product and truly understand how our customers use it
• Knowledge of API tools like Postman is a plus
• Knowledge of automated testing platforms is a plus
• Knowledge of SQL, HTML, CSS, and JavaScript is a plus
===========

I am looking for a passionate, meticulous QA Tester for one of my key clients in the EdTech space.
You will be an experienced Manual QA Tester, with an aptitude to learn Automation testing in future. You will be testing a large, enterprise-scale cloud based application. Some of Automation tests use Codeception. You will join a talented Test team of 3 which is growing. If you are a self-starter that manages their own work, but wants to be inspired by like-minded individuals then this could be for you. Manual QA Tester REMOTE / Bristol (once or twice a month) EdTech £40,000
https://www.aplitrak.com/?adid=a2VsbHltLjMzOTU3LjU0MDNAb3NjYXJhc3NvY2lhdGVzLmFwbGl0cmFrLmNvbQ
===========
QA Engineer
Location: Remote
Experience required: 6-8 years
Responsibilities:
Estimate, prioritize, plan, document, and coordinate tests.
Ensure coverage of regression tests, integration tests, performance tests, smoke tests,
and more.
Review quality specifications and technical design documents to provide timely and
meaningful feedback.
Design tests based on Agile specifications (Acceptance Criteria and Test Guidelines) and on documented product function for expected behavior.
Create detailed, comprehensive, and well-structured test plans and test cases following
company standards.
Perform thorough manual regression testing when technical issues are resolved and
know how to repeat those tests.
Record and document debugging procedures.
Track test metrics, such as test coverage, defect densities, and open defect counts, to
gain and share insights about quality issues.
Provide detailed reports, analytics, and go/no-go feedback about Product technical
issues to the Product Owner and the CTO and engineering team to ensure immediate
action.
Requirements:
At least 6-8 years proven work experience in QA with an emphasis on QA automation.
Strong knowledge of software test methodologies, tools and processes
Can write clear, concise and comprehensive test plans and test cases to spec (Examples will be required – please prepare these.)
Able to work in an Agile/Scrum process.
Pluses
Knowledge of cloud-based application architecture and principles.
Stay up-to-date with new testing approaches, tools and test strategies.
Understand data analysis/statistical methods.
Have experience with performance and/or security testing.
Demonstrate ability to quickly learn, critique and improve procedures and concepts.
Share CV At Priyanka.agrawal@codersbrain.com
===========

Software Testing Jobs – Long term Contract
Client: LiveSwitch 1
Job Title: SDET: Quality Assurance Testing.
Location: Remote
Duration: Long-Term
Experience 10 +
Note: No OPT/CPT Visa
Job Description:
Quality Assurance Testing: SDET
We need a team of SDETs who are comfortable developing, writing and automating test
cases. They are written in Java; mostly Selenium-based tests with API testing as well
(Unirest). We would like an SDET to help with audio and video quality testing.
Our requirement is to 1) Review the existing repository of tests to understand what is still
applicable, 2) Update the tests that are still useful to reflect changes to the codebase
and UI, and 3) Write and automate new tests based on updates made to the codebase,
UI, and bug fixes that have been released over the last year. We want to test automated
scalability, load testing, system and server responses, client behavior, and end-to-end
tests that capture UI functionality.
The SDET will have a goal of writing and automating 3 QA tests per week.
Minimum qualifications:
● Selenium experience with Java within TestNG
● API Testing via Unirest
● Jenkins/AzureDevops is preferred but not required
● DOM model for navigating HTML pages
● Proficiency in Git (Bitbucket)
● General Manual QA experience would also be an asset
#1 SDET to do Audio and Video Quality Testing
● Develop from scratch Automated Audio Testing of SDK (Web & Mobile)
https://www.linkedin.com/in/anthony-oyemike-7311688/recent-activity/
===========
Role SDET Cloud Testing Experience
Remote/ Must be able to work PST hours
Duration :Long Term
Skills:
SQL
Cloud (ideally AWS)
This is a Big Data, Hadoop Team
Hive SQL, Sparlk, Scala, HDFS
Have no interest in Java, Selenium or Test NG SDETs
https://careers.jobscore.com/careers/haramainsystemsinc/jobs/sdet-cloud-testing-dXCNoNALLjLBqKLkQNIFrf?name=LinkedIn&rid=beS33GC7XdB5jHtsuf8rp6&sid=312
===========
Software Testing Jobs – Work From Home Jobs

Hi
Greetings
Workpath
Job Title: #Qa_Automation_Engineer
Location :Remote
Duration: 12 Months
Contract:C2c
Job Description
The Qa Automation Engineer Will Be Integral In Helping To Build Our Automation Framework From Scratch, Along With Assisting In The Decision Making For New Tools In Out Testing Environment.
• Must Have Experience Building An Automation Framework From Scratch, Or At Least Being A Key Member Of A Team That Has Built An Automation Framework From Scratch
• Strong Experience With Test Automation Experience On Internal And Externally Facing Web Applications
• Write And Maintain Automation Documentation.
• Take Ownership Of Test Automation Initiatives, Provide Plan And Execute.
• Create Bug Reports And Work Iteratively With Developers To Correct Defects.
• Prepare And Execute Regression Test Suites For Products.
• Recommend And Implement Tools To Enhance Testing.
• Suggest Strategies To Streamline Automation Framework And Automation Initiatives
• Perform Unit And Integrated Testing According To Test Plans.
• Make Recommendations For System Features And Improvements.
Experience / Skills
• 5+ Years Of Qa Experience.
• Complete Understanding Of Automation Systems And Databases
• Knowledge Frameworks / Languages Such #aspdotnet .Net, C#, #Ms_Sql, #Azuredevops, #Selenium, #restfulapis Will Be A Plus
• Experience In Incorporating Automation Into A #cicd Pipeline Is Preferred
• Basic Knowledge Of Scripting And Other Related Procedures
• Ability To Create Quality, Load, And Performance Tests
• Understanding Of Testing Protocols
• Know-How Of Different Types Of Testing Methods Like White Box And Black Box Testing
• Good Analytical And Troubleshooting Skills
Intrested People Contract
Thanks And Regards,
Singoju Manasa
Workpath
Email:Singoju.Manasa@Workpath.In
Ph : +1(918)6180246
Like
Comment
Share
Send in a private message
Send
Be the first to react
Feed post
Mary Medina
Mary Medina
• 2nd
Technical Recruiter at Cyma Systems Inc
1d • 1 day ago
Follow
Phyton & Django & PostgressSQL with Payroll Domain optional.
10+ years experience
Work Location: Hybrid-Remote –Burbank, CA
Essential Responsibilities
Obsess on developing intuitive applications for the frontend or backend using technologies such as Node.js, Vue, React, Angular, Python, Django, etc.
Create and drive best practices in teams (including peer reviews & building for testability)
Proactively collaborate with teammates and stakeholders
Confer with management and engineering teams to prioritize needs and choose solutions
Identify bugs uncovered by testing or customer feedback and fix them Core Competencies
Experience with JavaScript/TypeScript and Node.js
Good understanding of Computer Science fundamentals
Experience with frontend Web Frameworks such as Vue, React, or Angular
Significant experience with building RESTful APIs with a good understanding of how JavaScript applications use RESTful interfaces
Experience building complex applications using Django is a MAJOR plus, or if you haven't used it, ability to learn Django, DRF, and Django's ORM will be required
Good experience with Postgres or other relational databases
Experience writing unit tests and using standardized testing frameworks like Nightwatch, Selenium, Chai, etc.
DevOps skills; able to get hands dirty on Linux, AWS, Docker, CI pipelines, etc. (bonus)
Understanding of source control (Git) and build workflows and collaboration
UX / UI design experience a plus
Good communication skills
Node with Django or Django with Phyton works
Please share suitable profiles to mary@cymasys.com
===========

QA Manual Testing Engineer (Yerevan)!
Interested candidates should submit their CVs in the English language at https://lnkd.in/e2KtASC or email them to jobs@microbiz.com.
===========
Looking for a QA- Selenium with Java, webservices.
exp: 4-8yrs with strong experience. Its a long term remote contract position.
https://www.linkedin.com/feed/update/urn:li:activity:6915735626000519168/
===========
Looking for QA resources for my direct client 100% remote role! #w2
Preference will be given to the QA Engineer with experience in the following: JIRA, TestRail, Katalon Studio, Selenium, SOAP UI, SQL, Bitbucket and Jenkins.
sharath.chandra@bcforward.com
===========
Urgent Req- Open for C2C- Immediate Interviews- Long Term Remote
Job Title : Sr. SDET (Who can Build framing work from Scratch Using Java) Min 10 yrs Exp.
No of Positions : 05
Duration : Long term Remote
Please share you resume with poornab@stiorg.com or reach me at 609 447 3342
===========
QA Automation Engineer
– Selenium, Cypress, PHPUnit, Postman / Newman
– Ideally you will also have knowledge in JavaScript
– Remote working
– Healthcare and medical services industry
– Salary circa £55,000 – £60,000 plus benefits
Experienced QA Engineer required to join an innovative driven technology company providing quality and affordable healthcare to patients nationwide. Recently launched in the UK with products and services both online and instore and backed by large strategic and healthcare investment this is an excellent time for a QA Automation Engineer to join the company.
Please get in touch with me on 02380 765 808 and send your CV through to me at tomrayner@spectrumit.co.uk
===========
Our client – Swiss Bank with 85 years of history and billion level assets is looking experienced QA Team Lead. Who 3+ years of work experience as AQA 1+ year experience in automation testing on JS (ideally using typescript) experience with automation test tools include (ROBOT Framework, WebdriverIO, tools for test API) Strong knowledge of data structures, algorithms, distributed systems and microservice architecture Experience in manual QA; testing management tool (Zephyr, XRAY, HP-ALM, Tosca) Experience with banking Good communication skills, proven ability to work in a team Good spoken English Where A team of dynamic, progressive people Decent salary level, which will be discussed individually, depending on your experience and skills A friendly office located in walking distance from the metro Flexible work schedule (starting at 9.00 to 11.00, ending at 18.00 to 20.00) Paid vacation, sick leaves Daily, Sprints and Agile approach cross company Fee payment in USD above the market mean office or ⅔ days (Developers)remote regime after onboarding Link https://lnkd.in/gx8yiuXf Send your CV to cv@4team.com.ua or on Telegram @Nastunya
Recommend yourself/friends/colleagues. We promise a bonus for successful recommendation
===========
Sr. QA Automation Engineers we are looking for you!
If you are looking for new challenges & professional growth,
please submit your resume to: talent@centralstandardtalent.com
*Advanced English required
Join our team we offer:
-Superior benefits.
-Full salary payment.
-Remote work.
===========

Software Testing Jobs – Capgemini

I have an opening for
Role : Test Architect (Exp: JAVA,API n Selenium)
Location : Remote
Company: Capgemini
Experience:6+
Visa : H1 B, GC n H4 EAD
If any candidates are available.pls provide the resume on
Parul.khare@adso.com
===========
Hiring Alert !!
We are looking for experienced QUALITY ENGINEERS for contract role in Bay Area, CA with our Direct Client.
Remote for now, onsite after 2 months.
C2C is okay. H1 transfers are also welcome.
– 5+ years' experience.
– Experience with Protractor, Jasmine.
– Hands-on with Selenium Webdriver, Cucumber.
– Strong JavaScript/ Typescript/ core Java.
– CI/CD experience with Jenkins.
Share resumes to rjain@bayonesolutions.com – Thank You !
===========

Remote QA Jobs
Hiring |Automation with API Testing|Remote
| Immediate Requirement |
Hi! Professionals
This is Anil here from Nextgen , currently we have urgent requirement for Automation with API Testing so please have a look at the JD and share the suitable at hr.usa@nextgeninnovation.com (or)anilk@nextgeninnovation.com
ROLE:Automation with API Testing
LOCATION: Remote.
Duration :6 Months+
Job Description:
Lead QA initiative including the work for 2-4 offshore QA engineers
Contributing to the testing effort in a hands-on role; this role will be part of an agile scrum team
In sprint automation and manual testing will be required
10 years working in QA
5 years working with automation using selenium and java
Working experience with Java, JavaScript, HTML, SOAP/XML, SQL required
Experience with TypeScript and Cypress is a plus
Must be proficient in testing and automating REST APIs and Web Services
===========
Any Mid – Snr QA's looking for a shift?
100% remote | San Fran based company | Global team
Manual testing will be needed at points but the emphasis will be on automation and the CI/CD pipeline
Ping me!
likecelebratesupportloveinsightfulcurious
Like
https://www.linkedin.com/feed/update/urn:li:activity:6915672442531168256
===========
People Force Consulting is urgently seeking local to CA consultants for Automation QA with selenium and Java-[Remote until covid]- 12+months contract. Immediate interviews for suitable candidates .Please share profiles to shilpa.m@pforceinc.com
===========
Hello Bench Sales,
Hope you are doing well,
Immediate opening for SDET
Experience – 8years to 10years
Location – Atlanta GA (Initially Remote)
Skill -AWS, selenium
please reach me on : rithikroshan.r@erpmark.com
contact no : (609)874-0506
===========
Job description
Salesforce QA :::: W2 :::: REMOTE ::: PST ZONE :::: FAST MOVING
Qualifications:
Requires experience of testing on Salesforce Platform.
Strong Functional test cases development experience
Hands on experience with Selenium WebDriver approval flows, case/test management, Agile/Scrum, Test Plan & Case creation/management.
Proficiency with related software tools including but not limited to Confluence, JIRA, MS Excel, etc.
Experience in all stages of application testing including UI, backend, functional, regression
Strong communication and collaboration skills
https://www.linkedin.com/in/joseph-ak-ab95401a5/recent-activity/
===========
Happy Friday LinkedIn!
It's the start of another great month and I am working on a number of exciting opportunities for Developers, QA Engineers, and UX Designers
For more information drop me a message or give me a call!
E-mail – Luke@digitalwaffle.co
Mobile – 07592 548 044
Job Adverts are in the comments QA Engineer (Nottingham / Hybrid) C#, Selenium, Specflow, Postman, SQL, Automation/Manual Testing £40,000 – £50,000
===========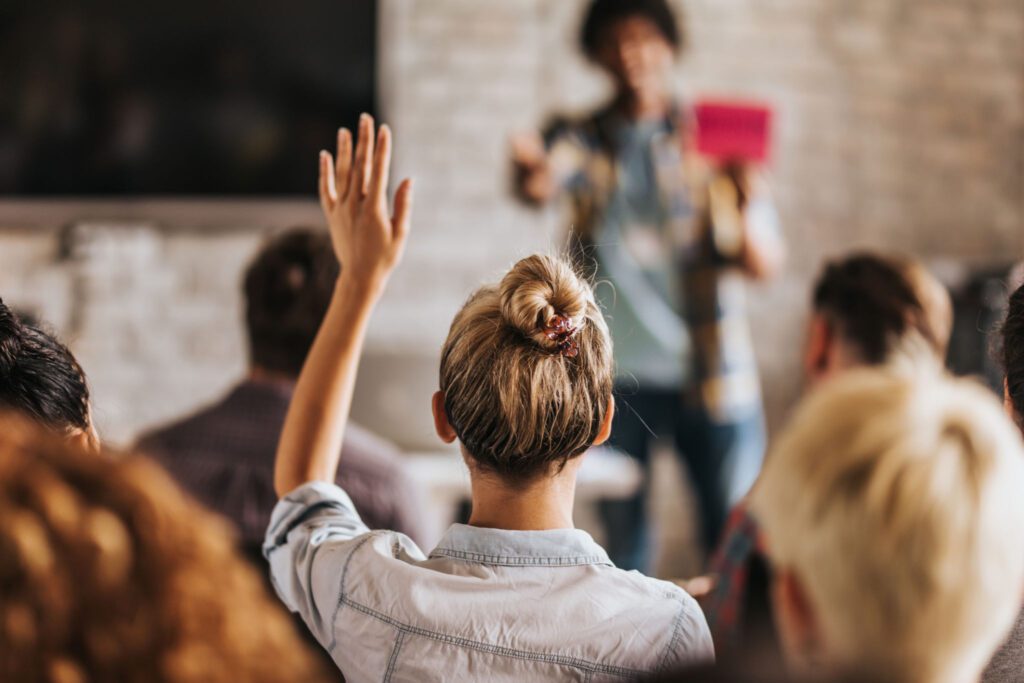 Are you ready to join a thriving work culture that promotes individual growth, team collaboration, and associate wellness?
If yes, then apply at the earliest on the below-provided links: QA Architect
https://lnkd.in/e7n_JjET QA Automation Engineer (Selenium based)
https://lnkd.in/gtgWrdRk
===========
Hiring Senior SDET – (Strong UI, Web Services & Mobile Test Automation experience Required)
Remote till Covid
Direct client
Required Skills:
1) (Strong UI , Web Services & Mobile Test Automation Required)
2) Strong experience with Selenium, Cucumber and BDD Framework
3) Strong Knowledge in Mobile test automation (eg: Appium)
4) Exp. in Webservices test automation using tools like Soap UI
5) Experience working in the healthcare industry
6) Proven proficiency with: SQL and PL/SQL
Interested can share the updated resume at Mona.Kushwaha@DISYS.COM
===========
Title : IT Test Engineer (Performance Test Engineer)
Location : Remote ( need to work on EST timezone )
Duration : 6 months contract to Hire
LinkedIn profile is must — Com skills should be 10/10
Job Duties:
Day-to-day responsibilities include setting up, configuring, and running Load test scripts. Additionally, attending meetings as needed and result-reporting to Project Managers, Architects, and other stakeholders.
Design, plan, maintain and execute automated test scripts
Perform load tests to validate system performance and stability
Oversee system performance lifecycle and identify key metrics for performance improvements
Perform root cause analysis of performance issues and suggest corrective actions
Provide technical assistance to improve system performance, capacity, reliability and scalability
Generate test summary reports for management review
Attend status meetings and present status of current work efforts to team
Provide input on process improvements
Mentor junior performance team members
Interact daily with developers, analysts, product owners and stakeholders on high performing Agile teams
What they are looking for/Requirements:
5 or more years of load testing and analysis experience
Excellent verbal and written communication skills
The ability to be flexible and to respond positively to frequently changing priorities in a fast-paced environment
The willingness to put in extra effort to see successful project completion
Experience using C, C++ and Perl programming languages
Experience using LoadRunner, SiteScope and Selenium preferred
Experience with HTML JavaScript, XML, SQL Server
Experience working under Agile methodologies preferred
ranjith@foxprotech.com
=========== Senior QA Automation Engineer
Remote
Requirements: 5+ years of commercial work experience in QAA; Ability to create object-oriented test frameworks from the lowest levels, including integration and configuration of new testing tools; Ability to read and write C# and #ASP.NET code; Expertise with #Selenium or another test automation tool; English B2 Nice to have: hands-on experience with #SQLserver; Familiarity with #Azure; Ability to arrange guidance for developers
North American IT service company is looking for a Senior #QAAutomation Engineer. You'll be working as part of our remotely-distributed team of senior developers (Team Lead, 2 Full-stacks Developers, and UX/UI designer) who create software for Health Care.
More information
https://lnkd.in/eimDAaFY
===========
We're hiring for SDET Dev or QA with location Austin, Texas (initially Remote) with at-least 4+ years of experience. Please dm me if you are interested at gowthamib@sritechsolutions.com | +1 (214) 234-9394.
===========
MoreYeahs.Inc is hiring on an immediate basis..!
* Quality Analyst Manual (Exp. 3 to 5 Years) Must have mobile testing experience in both Android & iOS.
* Project Manager (Exp. 6 to 10 Years) Must have experience in the development side.
#Mandatory- Very Good English Communication.
#Location- Permanent WFH
#Benefits:-
* 5 Days Working.
* Unlimited Paid Leave Policy.
* Healthy Work Environment.
* Opportunities to work on new #skills and #technologies.
Please drop your #CV at Abhilasha.paliwal@moreyeahs.in
===========
for QA Automation Engineer (Remote)
What you'll do
Manually test new features and bug fixes.
Work to identify/classify reported issues and document for remediation.
Perform regression tests.
Develop and maintain test plans and a library of test cases.
Necessary Skills
5+ years QA experience.
Knowledge of testing methodologies, techniques, etc.
Personal characteristics: gritty, resilient, methodical, attentive to detail.
Ability to document and troubleshoot errors.
Excellent communication skills.
Familiarity with AWS Lambdas or Google Cloud Functions.
Preferred Skills
Abilities with Cypress.io and/or automation
SQL/RDBMS esp. MySQL
Previous experience in startup environments and/or with the Server less framework
Need details
1. Please briefly summarize your experience testing AWS Lambdas or Google Cloud Functions.
2 .How have you leveraged Cypress.io to create automated tests?
#QA #cypress #automationtesting #qaautomationengineer
Share your resume on james@pbinfosystems.com
===========
Frequently Asked Questions
Q. Is software testing a good career choice?
Ans: Lets start assuming Software Testing is not a good job.
As a Test Engineer or probably a QA engineer you would:
Learn what the 'software' does?
Learn what the 'client' needs?
Identify the gap
Rinse and Repeat
This sounds simple isn't it?
Yes, it is.
We don't do simple things for long enough. Life gets monotonous and boring. But you can see I have stuck to this for 8 long years, indeed it has got something more than being simple.
Everyday, you learn new things and implement in improvising either:
The product/service that you test
Your technique of testing
Now, lets talk about pay scale.
I am a trainer, consultant and practitioner in various test technologies and types. Since the beginning of my experience I have been paid at par with other engineering roles.
Talk about training or consulting, charges are steep here too.
Now, lets understand Job Satisfaction:
You are responsible for the deliverable quality
You liaise directly with the client or end user
You work with the developers
If you are filled with curiosity and a driving passion to learn I am sure you would be always satisfied.
Also, remember that today, the world is customer driven. Until softwares are developed, testing will be done.
Now going back wards, software testing is a job that is simple, easy to learn, pays off well, ever growing and is challenging enough to keep you motivated should be considered as a ____ job. (good/bad)
Hope you can decide yourself and fill in the blanks above. Thank you.
Q. What are software testing jobs like?
Q. What is a career in software testing in India like?
Ans: First : When you are a tester in a company as big as Accenture, you never sit on bench. On the other hand, you are never occupied to death with work. Life of a tester is easier as compared to fellow developers.
Second ; Testing involves more use of functional knowledge rather than technical aspects in an application. So, you will always find yourself strong functionally. Your domain knowledge improves. But not much to say technically.
Third : Now since you are good with domain knowledge, You can aquire some additional skills and chose an optional role as an analyst. This is easier for a tester than a developer.
Third : Manual Testing jobs are monotonous. They are boring and they are no brainers. So most of the times we dont apply brains. Although this isn't true, when Test planning and test preparation stages are on. It takes some thoughts and some good understanding to think of better scenarios, you know..work smartly and do the smart work.
Fourth : If your interest lies in programming and you end up working as a tester in the company, then you can opt for automation testing. Train yourself in some standard Automation testing and Test management tools. QTP is the most used tool in automation testing market.
Fifth : If you want higher pays while doing testing, I would suggest go for performance testing. Get an expertise in tools like Load runner, RPT, etc. and look for performance testing opportunities. There is no shortage for these opportunities too.
Sixth : As far as the opportunities are concerned, don't worry. There ain't a shortage of jobs, and there is never going to be.
Q. How do I make a great career in Software Testing?
Ans: ISTQB-Foundation Level
Now, The first thing that you should be focusing on in Testing domain is to give your ISTQB fundamental exams.
Not only it helps in creating a strong fundamental of your testing knowledge but also adds a value to your resume.


Learn Java or any other programming language:
Yes, You should be focusing on learning programming language. These days are very less job opportunities for people who are manual testing. Focus on building strong programming skills because they help you become automation testing engineer.
Learn 2–3 Programming languages like Java, JavaScript or Python. It will help you build a strong resume for automation testing.
Learn Selenium, Protractor,Rest assured :
Selenium is in great demand in the market and there are tons of job opportunities for it.
But wait, why just learn selenium, My article is all about becoming a great automation engineer. Focus on learning Protractor, Rest Assured (API Testing) and Database Testing.
IT will help make your resume stand out!