Software Testing Work From Home Jobs
We are hiring for Automation testing using python. Interested candidates can share their resumes at shubham@rucira.io.
https://www.linkedin.com/feed/update/urn:li:activity:6913032592145469440?utm_source=linkedin_share&utm_medium=member_desktop_web
=================
Urgent opening for API QA lead/tester with postman
Location: Remote (Anywhere from India)
Interested candidates can send resumes at
shweta.shrivastava@stacknexus.io
Also Check Genuine Work From Home Jobs for Software Testing
==================
Company Name :- i2econsulting.com
Location :- WFH permanent
QA Engineer
mithilc7@gmail.com
=================
A Remote (upto 2000usd)
We are seeking Quality Assurance/ Testers ( Auto and Manual) to join our growing team. We offer great salaries, great people and opportunities for advancement.
We are looking for people with a passion, willing to work hard, and be leaders.
Working Experience :
2 – 3 Years
Responsibilities
Test applications and software
Execute all levels of testing including but not limited to: System, Integration; Component Level Regression
Use methodical and repeatable processes to verify releases meet quality standards before launch
Collaborate with the development team to improve the quality of the deliverables and ensure the business needs are met
Analyze user stories and technical requirements for validity, feasibility and technical soundness
Review functional and design specifications to ensure full understanding of individual deliverables.
Hold and facilitate test plan/case reviews with cross-functional team members.
Identify any potential quality issues per defined process and escalate potential quality issues immediately to team members
Ensure that validated deliverables meet functional and design specifications and requirements.
Skills
Magento or ecommerce related technologies experience is a plus
Excellent organization and communication skills and problem solving skills
Strong understanding of software development process
Have experience working on ecommerce base projects is a plus
Must have experience with Scrum and Agile product development methodologies
Must have Experience with test management tools including automation testing and load testing
Must have minimum 2 years in quality assurance
If you are interested in this position, don't hesitate to send us your CV and contact us for more information
Ngocdavnnp@gmail.com
#ecommerce #qa, #testing,
===========
[REMOTE FULL-TIME] SENIOR QA ENGINEER (MANUAL)
#REQUIREMENTS
· 2+ YOE
· Java Script, Type Script, Java
· Good skill in writing test cases
#BENEFITS
· Salary range: Negotiable
· Laptop provided
· Yearly performance bonus
· Insurance full salary
Also Check Smart Work From Home Jobs Software Testing
_____________________________________
For more information, feel free to contact me via:
Mess or Skype/Zalo: (+84) 976718760
Email : recruitment@jt1.vn with subtitle [JT1_POSITION_FULLNAME]
THANK YOU AND HAVE A GREAT DAY!!!
===========
Hello to all on a WEEKEND !! Here I am to make your weekend delightful with ample freelancing /full time opportunities open.Make your right Choice today. Please note all are REMOTE roles only.
Freelance
4.QA Automation – 3+yrs
5
Permanent
1.QA Automation with Appium nd selenium – 2+ yrs
Please ping me or share Cvs at archanaatwork2022@gmail.com
===========
Hi All,
We are hIf you are looking for an experienced Developers to join your team ( Company) on an Offshore full Remote (India) Contract Payroll Basis Module. ( Staff Augmentation Service Providers)
For Example :-
iring for QA Automation Engineers with 4+yrs of experience
Primary skillset-Selenium, Java, Appium, Jenkins
# Work from home
# Salary best in industry
Interested may please share their resume at shruti@appzlogic.com or share references.
part time software testing jobs from home
===========
Also Check Remote Work From Home Software Testing Jobs

We are Looking for #freshers Remote QA Jobs

Job Positions-
8- Software tester
9- Business Analyst
10- Manual and Automation Testing
Job Location- Work From Home
Interested candidates can share their resumes at Whatsapp Divya Ma'am: +918928482266
For more details Please Contact on +918928482266
===========
Avinash S
Avinash S
• 2nd
||HR Recruiter||IT Recruiter||Technical Recruiter||Talent Acquisition||5.8K+ Connections||Hiring Now, Helping the job seekers||
1d • 1 day ago
Follow
#bulkhiring #contracthiring
#permanentwfh #freelancejobs
#Follow Avinash S for job updates
Work Location: Remote/Permanent WFH
Hi all, we are hiring for the below requirements:
Automation Engineer – 3+ years of experience
Test Engineer (Selenium with python/javal/API Testing/Performance Testing/Manual Testing) – 3+ years of experience.
The above mentioned role are for contract/Full-time/Freelance role.
The Subject line should be: Name_Role (Applying for).
Also the please send the updated CV with the below mentioned details: Name, Contact Number, Whatsapp number, Email ID, Current CTC, Expected CTC, Notice Period, Current Location, Skillset.
entry level testing jobs work from home
For freelances – Please your Updated CV with hourly rate and how many hours can you send in a week for the specified task.
If interested drop your resume to avinash.s@ctgdatabit.com
===========
We are #Hiring "QA Selenium Tester". Know anyone who might be interested?
QA Selenium Tester
Also Check Work From Home Software Testing Jobs
Job Location: Remote qa jobs

Duration: 12 Months
Interview: Video
LinkedIn is must with proper connections.
Qualifications:
• At least, 5 years of experience in manual & automation testing.
• Knowledge of QA Testing Methodologies and QA test tools such as JIRA,QTEST etc.
• Proficient in automation test tools and hands-on experience in automation testing.
• Experience in Jenkins, Selenium/Appium and other automation testing tools
• Able to configure, debug and test in a containerized environment.
• Organized, proactive and punctual in testing and test reports.
• Understanding of new gen testing methodologies like TDD (Test driven development),
• BDD and exposure to the agile development environment.
• Must be self-motivated, able to multitask and manage priorities effectively and work well
• as part of a globally distributed team.
• Proficient in Microsoft Office suites of application – Word, Excel, PowerPoint
Send your Resumes to Harika@prowyn.com
Regards
Harika
Also Check Verified Work From Home Software Testing Jobs
software testing work from home jobs near brooklyn
===========
Hello Professionals,
#iamhiring for the Position of #sdet developer on #c2c basis. Please share your updated resume at ysagar@futransolutions.com or you can react me out at 848-271-1835.
Job Position: SDET
Location: 100% Remote
Long Term Contract position
Required Skills: should have #automation Experienced with #java and other Automation tools ( like #selenium #seleniumtesting , QTP) and should have Mobile and Web based automation experienced.
should have enough programming language knowledge especially in #javascript and #oopsconcepts.
candidates should be able to answer some basic Java question and simple programming test
Should worked with #agile approach on his experience
===========
We have opening with our client
Job Title: SDET – Hybrid ( Need at least one day onsite)
Duration: 24+ Months contract (Can go upto 36 Months)
Location: Irving, TX – Remote for now
Local Candidate
9+years of experience as an SDET, developer, or strong Automation Engineer
• High Level expertise in Selenium
• 1-2 experience in Mobile Testing Must
• Experience in Java
Thanks,
Anvesh,
Anvesh@mergenit.com
===========
We are hiring for QA tester with one of our direct client, please review below job details and send me resume at rahul.shrivastava@experis.com
Job Title – QA Tester
Location – Austin TX OR Dallas, TX (Initial Remote)
Duration – 12+ Months
Important – Hands on experience with DevOps and Continuous Integration tools (Bamboo/GIT etc.)
Required:
6+ years of experience in Software Quality Assurance or Software Engineering
4+ years of hands on experience automating build and release certification tasks as part of DevOps practices and behaviors
5+ years of hands on testing experience in Business Process Management workflows
Expert in QA practices (black box testing, risk based testing, system testing, regression testing, exploratory testing practices)
Advanced technical competency in an OOP language C#.NET, expertise in test automation tools such as Selenium or other industry leading tool sets and the Atlassian suite of tools (Jira, Zephyr, Confluence)
Team player with excellent communication skills (oral and written) to partner technically with Application Architects, Development, QA/Testing organizations and Business teams
Passion for building solutions through automation, driven by innovation and commitment to lifelong learning
Advanced problem-solving skills including ability to disseminate complex ideas in a simplified fashion
Thanks
Rahul Sharivastava
Experis/Manpower Group
software testing work from home jobs near new york, ny
===========
QA Tester III
Bellevue, WA (Hybrid)
Primary Skills:
The QA Tester III is responsible for testing multiple projects in a fast-paced environment.
The QA Tester III will be responsible for testing in both lab and production environments from a customer perspective.
Essential Functions:
· Design, develop, and create testing for computer systems or programs based on business, client, and functional requirements
· Ability to practically apply high degree of theoretical knowledge and understanding of computer systems and programming to computer systems and software testing
· High degree of theoretical knowledge and understanding of iPhone, Android, and Windows mobile devices, operating systems, and applications
· Executes manual and automated test cases
· Create, analyse, manage, and triage systems or software defects
· Strong understanding of backend computer system infrastructure and program design
· Troubleshoot technical system or software issues experienced during testing and exercise independent judgment and discretion to determine strong solutions
· Demonstrated proficiency of JIRA for test case management, creation, and execution
· Provide daily and weekly status reporting
· Comprehension and understanding of requirements for testing
· Proficient use of Quality Centre for test case management, creation, and execution
· Ensure reporting and testing meets established client processes and procedures
· Accurately archive all test documentation on Denali SharePoint site
· Ability to work remotely internationally or domestically for roaming testing
· Night and weekend work to meet client or project requirements
· Strong attention to detail, multi-tasker, and ability to follow written and verbal instructions
·
Required Education and Experience:
· High School Diploma or general equivalent
· 5+ years of experience
·
Qualifications:
Bachelor's Degree preferred
· Possess a high degree of theoretical knowledge and understanding of computer systems and programming to computer systems and software testing
· Demonstrated experience with client-server systems and understanding of technical issues that may arise in a testing environment
· Strong understanding of common Systems Development Lifecycle (SDLC) methodologies, including Waterfall and Agile/SCRUM
· Demonstrated experience in understanding SOAP UI for test execution and SIM activation
· Excellent oral, written, and interpersonal communication skills. Additionally, the role requires a proven ability to read and understand test requirements and list-out the logical testing path
· Self-motivated and team player
Send Your Resume @
psharma@saiconinc.biz
hitesht@staffingtechnologies.net
#qatester #sdlc #jira
===========
Also Check Work From Home Software Testing Jobs

Remote QA Jobs | Automation

location : New York ( Remote for now probably post covid)
Experience:8+
Tools Knowledge:
Automation testing tools: Selenium, node.js
Mobile automation testing tools for Android, iOS, and cross-platform ones
API testing tools that require strong coding skills to create tests: REST Assured, RestSharp, jMeter, etc.;
Continuous Integration tools – Jenkins, Bit bucket, Github
JIRA – Defect tracking and task creation tool
Confluence – Repository of ELC Documentation
Zephyr- Test Management tool
Qualifications and Certification
2-3 years Automation experience is required
Experience in ecommerce applications is a must
Work experience with offshore/nearshore/onshore model a big plus
Experience with Agile methodology is preferred
if you are interested kindly drop the mail to diana@clandicainc.com
===========
Test Lead
Remote – Austin – TX
Exp: 6+
Job Responsibilities
o Create Test Plan and facilitates creation of Test cases.
o Ensure testability of requirements and Test coverage.
o Determine Test environment needs
o Define critical Test areas for system testing, and Identifies and reviews risk assessments.
o Determine Test approaches and types required for work effort, including but not limited functional, regression, and performance testing.
What are the top 3 Must Haves for this role?
1. Bachelor of Technology or equivalent college degree
2. Good technical Acumen
3. Good Communication Skills
Required Skills Selenium, Java, Ready API & CICD
Preferred Skills Experience in working with Jenkins for Continuous testing
Share me suitable resumes to pavan.u@saventech.com or PH:(847)-474-3209
===========
We are looking to hire Immediate consultants on Selenium QA Tester Role
Experience: 5+ to 7 + years
Location: Remote
Immediate Interview
Please share your resumes to nshruthidataedge@gmail.com
===========

QA Automation Engineer

– Selenium, Cypress, PHPUnit, Postman / Newman
– Remote working
– Healthcare and medical services industry
– Salary circa £55,000 – £60,000 plus benefits
Experienced QA Engineer required to join an innovative driven technology company providing quality and affordable healthcare to patients nationwide.
Recently launched in the UK with products and services both online and instore and backed by large strategic and healthcare investment this is an excellent time for a QA Automation Engineer to join the company.

Please get in touch with me on 02380 765 808 and send your CV through to me at tomrayner@spectrumit.co.uk
===========
Remote Opportunity for a Junior SWE in the Tech Ed Industry!!!
Awesome 6 mo contract – will definitely help build up your resume!
Python/Selenium/Automation/Python Scripting/Cloud- 3-5 yrs experience….Go ahead and reach out or email your resume to kristina@mbg.com or edgar@mbg.com.
Looking forward to hearing from you

===========
Happy Friday! I have a fully remote, Direct Hire role for an SDET engineer with a client of mine. this person will need to be comfortable with C# in Selenium, and good with working Central timezone hours. Let me know if you or a friend are interested, no partners on this one.
https://www.linkedin.com/feed/update/urn:li:activity:6913139951970787328/
===========
TechDigital is currently looking for a
1.Quality Engineering & Assurance| Chicago, IL |Remote
(no sub vendor)
Java Selenium Testing
Hands on experience on SQL queries
Git/Git hub hands on
Good to have C#, Devops tools exposure
Must have – Automation – Selenium, Python , with some AWS experience
2. ServiceNow| Detroit, MI |Remote
5+ years relevant work experience applicable experience developing technical solutions for large complex IT systems, demonstrating a high degree of ingenuity, creativity and resourcefulness
Microsoft Azure or AWS Certifications desired
Strong Automation Must have Skills – (automation experience like Ansible, Terraforms)
Visa: Only for USC, GC, H1B, H4EAD etc.
Open on W2, C2C and 1099
Interested candidates can drop your resume at wanlang@techdigitalcorp.com or you can directly call at my No. – (612)2860213 for more information.
===========
Hi
Hope you are doing good.!!
Please let me know if you are interested in the below position.!!
Role- QA Specialist
Location- Fully Remote
Duration- 6+ months
Visa- Only USC and GC
Max Rate- $50/h on c2c
Job Description-
REQUIRED SKILLS
· Selenium Appium GIt Jira Perfecto
· Java
· 5-8 Years testing experience
4-6 Years for testing around Android/Mobile development projects
Sarfaraz Khan
US IT Recruiter
Convextech Inc.
Contact: (608)999-9514
Email: sarfaraz@convextech.com
LinkedIn:https://lnkd.in/d2Xwazgx
===========
Location: Swindon
Salary: £45000 – £60000 per annum
Sector: IT
Apply here: https://lnkd.in/dpdJWS7r
Senior Quality Assurance Automation Engineer | Swindon /Remote | £55,000
Java | Selenium | Cucumber | Gerkin | Agile | TDD | Test Analyst | Test Engineer | Automation | AWS | and more
An opportunity has arisen for you, an experienced QA Engineer with commercial experience working with Java to join the team of one of the most impressive companies currently growing in the South West.
You'll have the opportunity to join a close knit, supportive team with a multitude of interesting and exciting projects to go at. Currently, the team is working fully remotely, but as COVID passes they'll slowly and safely move back in to office with scope for a few days in the office per month.
What they're after –
– Java
– Selenium / Cucumber / Gerkin
– Test Driven Development
– Agile Experience
This company is looking for a solid QA Engineer, but at the same time do not expect you to have knowledge of every technology. What is important is that you can admit to gaps in your knowledge and be open to learning and improving. Ultimately, you need to be very strong with JAVA, have worked Agile within an engineering team and have experience building test…
===========
ooking for QA Automation and Security Test Architect –
Location: Pleasanton, CA
Duration: 12 Months – Further Extension
REMOTE – remote is fine with occasional / partial travel if needed.
Must Haves
Job Description
•5+ years of experience as Automation Architect and doing web application security testing as per OWASP standards
•5+ years of experience designing, developing and executing Automation Scripts using Selenium
•Application Security Testing Tools: VeraCode, Synopsys, Contrast IAST, Burp Suite, Tamper Data, Live http Headers, HP Fortify, VeraCode, OWASP Top 10, N-Stealth, Hailstorm, Paros, SANS Top 20, Acunetix, Nessus
If interested kindly send your resume to vchokkarapu@saiconinc.biz
===========
Immediate Interview requirements.
Role: Product owner/product manager with finance or retail market
Role: QE with Rest API automation with java/selenium. Java is a must.
client: eBay
Location: Remote (Austin, TX)
Share profiles at subrahmanyamk@abdsinc.com
===========
Greetings,
Looking for Senior Software Test Engineer (.NET with QA)
Please share resume to santoshk@reliantvision.com
location: Jersey City, NJ / Dallas, TX (Remote)
Long term Contract
===========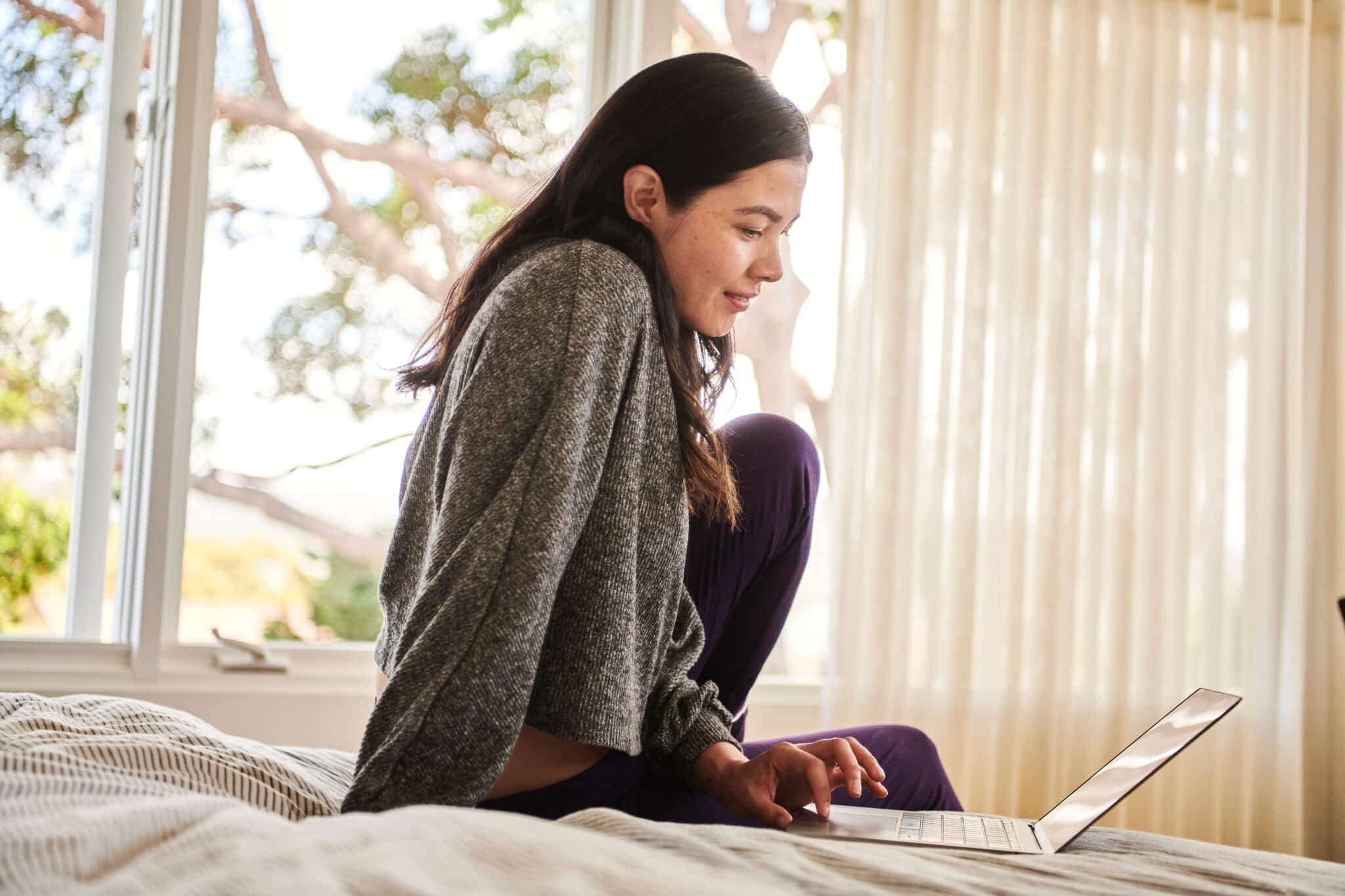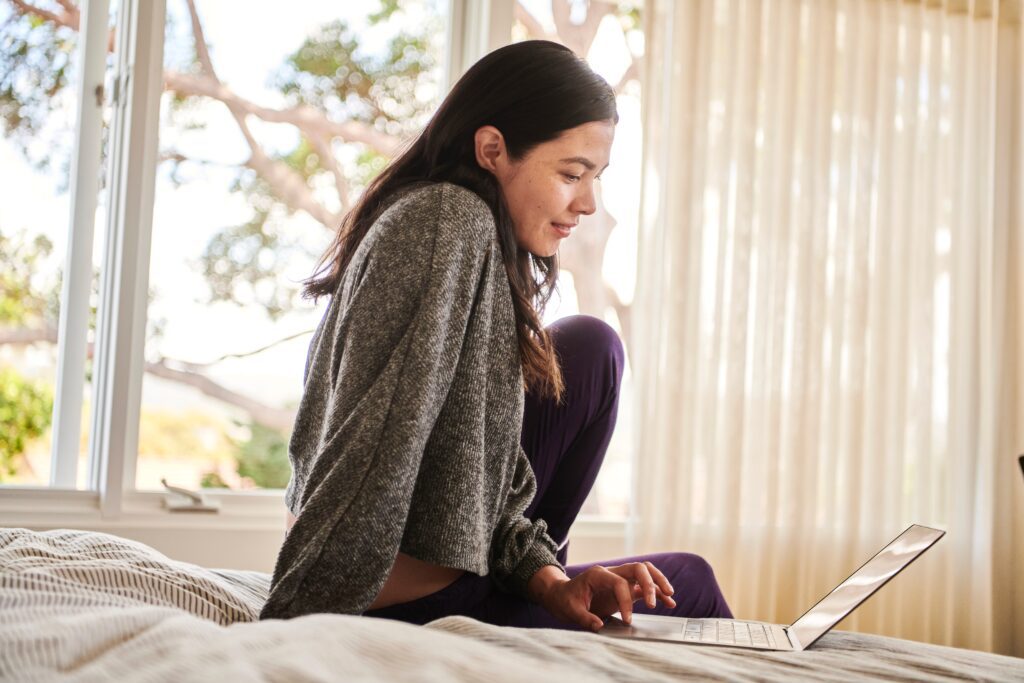 Software Testing Work From Home Jobs
Freelance Project – India

We are looking for #Test Automation Engineer
#experience – 7+ years
#skillsets – Java, Selenium, JMeter, Test Complete, Docker & Containerization, AWS K8S.
#location : PAN INDIA (remote)
If interested, kindly share your resume at akanksha@magnumopusit.com
===========
I am updating my C2C vendor list for clients' requirements. Kindly send me a request with your candidate details to sushmita@magnious.com || 845 622 8054 (you can send hot lists).
Please reach me out at
please connect me on LinkedIn as well (it's the best way to communicate)
By now I have 1 open C2C role (100% Remote):
Role-QA Lead or Manager/Selenium
Client- Peoples Bank
Location- Queens/NYC- (Hybrid- 3 days remote, 2 days onsite)
Duration- 1+year
Visa- USC, GC, H4EAD, GC-EAD
please reach me out at-
Mail- sushmita@magnious.com
Direct-845 622 8054
Please send profiles of your candidates as well.
Thanks!
===========
Quality Assurance Specialist:
Job Description:
Our client is a digital agency recently launched in New York City. Our client strives to become one of the top software development agencies in the United States that provides a superior product that is delivered on time and budget, at a price below competitors in the United States. Our client is creating a team of people who have a commitment to excellence and share our vision and dedication to our craft.
Responsibilities:
Study websites/software designs and specifications.
Perform manual testing of the websites/software according to user flows and requirements.
Identity bugs, broken or incorrect logic, usability issues.
Create tickets for the development team and confirm the issues were solved.
Potentially, participate in websites/software reviews carried out by the designer to take over some of this work (usability testing).
Working schedule and organization:
The company is headquartered in New York. Our team members are located in Ukraine and Pakistan. Even though we are working remotely, we treat everyone as a part of the team, not as independent contractors.
You are more than welcome to work from our office in Karachi
This is a full-time position. Currently, the anticipated workload might be less than 40 hours/week, so the remaining time is supposed to be spent on self-learning.
You don't have to work EST hours but still, we'll have calls and chats, so there must be a time overlap. Most often, the calls happen between 10 AM – 1 PM EST.
If you are interested, please send your resumes to:
safi.rashid@asoconsultancy.com
===========
Hello connections
We are looking for
Job Title :- Mobile Tester with Automation experience

Job Location :- remote qa jobs 100%

Mandatory Skills for screening : Java, Selenium, Appium, GIt, Jira, Perfecto Total Years of Experience ; 5-8 Years Relevant years of Experience : 4-6 Years
Good to have (Not Mandatory) Working in Agile environment, Retail Knowledge Detailed Job Description : Ideal candidate should have strong skills on Java, Selenium and APPIUM, Must have worked hands on testing iOS & Android Native apps
Thanks&Regards
suresh
suresh@dantatechnologies.net
760-307-4264
===========
Hi Bench Sales,
Hope your are doing well!
Please find the below JD and share me hotlist
Title: QA Automation Engineer
Location: 100% Remote (NJ, USA)
Lead QA initiative including the work for 2-4 offshore QA engineers
Contributing to the testing effort in a hands-on role; this role will be part of an agile scrum team

In sprint automation and manual testing will be required
10 years working in QA
5 years working with automation using selenium and java
Working experience with Java, JavaScript, HTML, SOAP/XML, SQL required
Experience with TypeScript and Cypress is a plus
Must be proficient in testing and automating REST APIs and Web Services
Strong verbal and written communications skills
Skill Set: #automationtesting #seleniumautomation #cypress #api #java
Share profiles at noel.evans@w3global.com
===========
This position is for the independent consultants of United States locally.
Role: QA Automation
Client: Sogeti USA
Location: Remote till COVID OR (Columbus, OH)
W2
Job Description:
Core Skills: ALM, Selenium with C#, Postman or SoapUI for API automation, LoadRunner.
QA Candidate should be able to:
Create manual test cases in ALM, based on communication with Business & Developers
Perform UI automation tasks with Selenium, preferably with C# language
Able to perform API tests using Postman or SoapUI
Load Runner experience is a bonus
Send resumes on skengar@shorewise.com or contact on extension 1056
===========
Test Automation Architect – Remotely/Wiedeń
#Java #Selenium #TESTNG #Appium
https://lnkd.in/ez4QTqjv QA Lead/Architect – Remotely/Gdańsk
#Python #AWS #API Senior QA Java – Remotely
#Java #QA
===========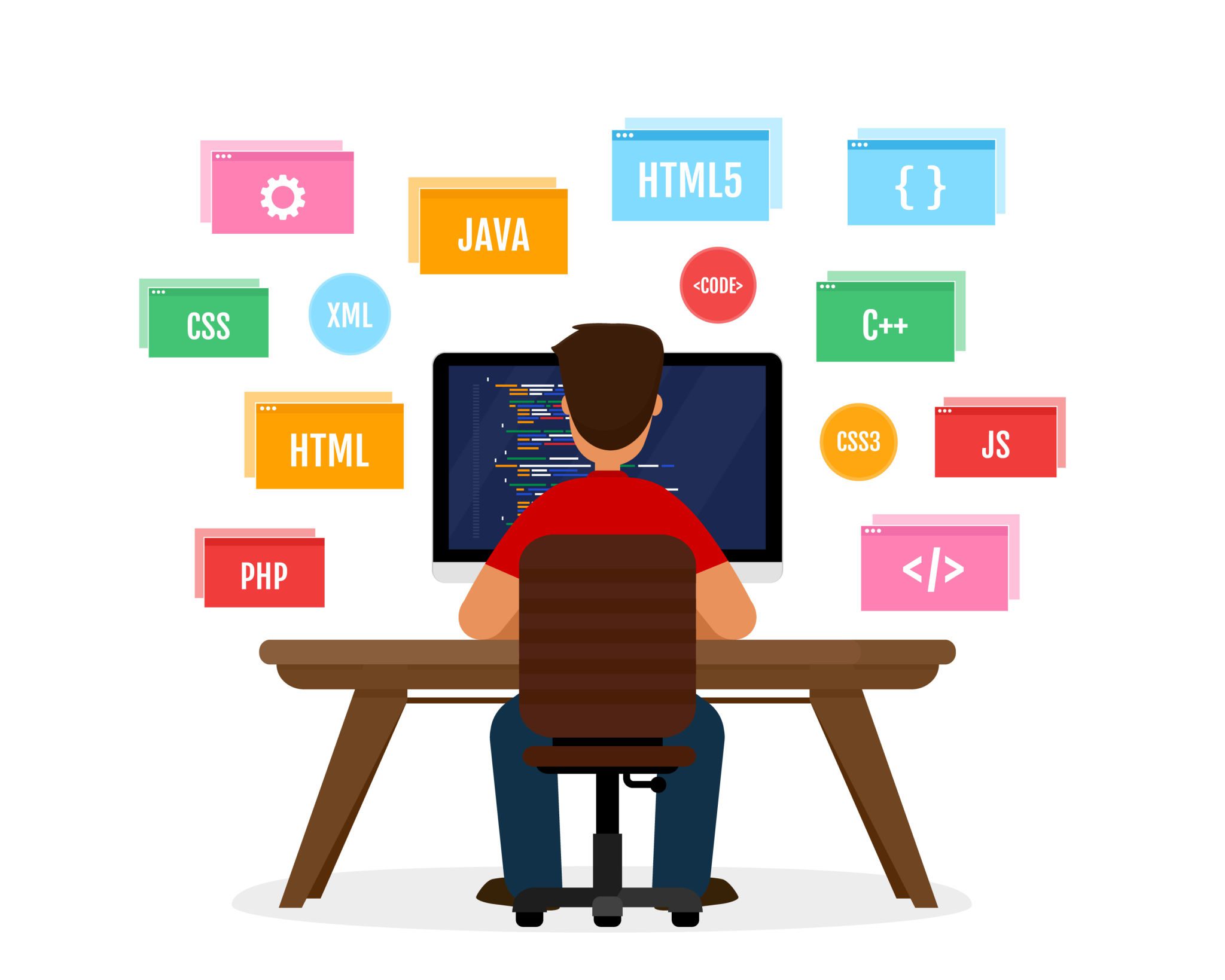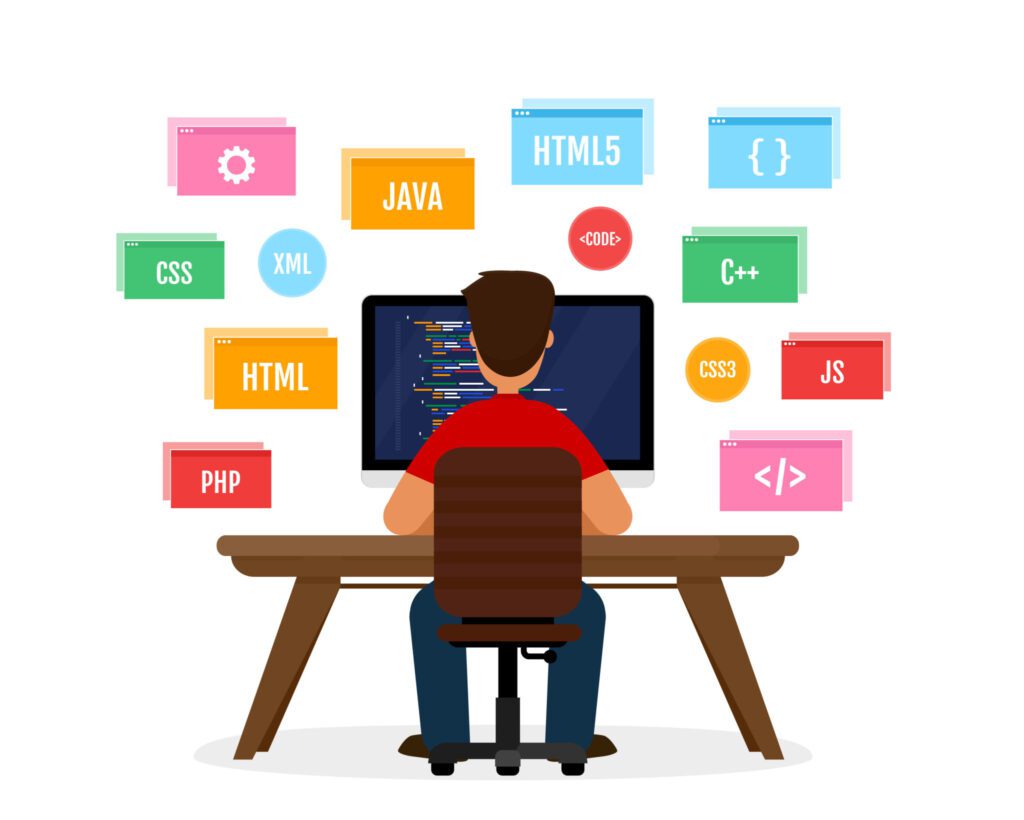 Role : Automation QA (Selenium with C#)

Location : Remote Till Covid
Contract on W2
Job Description :
Please include LinkedIn recommendations with every submission.
Core Skills: ALM, Selenium with C#, Postman or SoapUI for API automation, LoadRunner.
QA Candidate should be able to:
Create manual test cases in ALM, based on communication with Business & Developers
Perform UI automation tasks with Selenium, preferably with C# language
Able to perform API tests using Postman or SoapUI
Load Runner experience is a bonus.
Profiles /Resumes to sgotte@shorewise.com
===========
Happy Friday!
My team is looking for a QA tester. Please find the job details below:
** W2 profiles only
Role: QA Tester
Domain: Banking
Duration: 12-18 Months
Location: Charlotte, Delaware, Dallas, Chicago ( Remote to Start)
5+ years QA/Test experience
Strong testing experience in UI, middleware (Postman) and ETL testing
Should be having Agile testing experience
Should be able to independently lead the testing efforts, resolve test data challenges and conduct demo's
Responsible for writing test plans, identifying data conditioning needs and be vocal in scrum calls
Experience with Test Management tools like – Quality Centre (QC), JIRA and able to conduct triage sessions
Automation knowledge with Java coding and tools like Selenium
Good to have BDD environment experience with tools like Cucumber
Please reach out to me at aniruddhsinh.m@collabera.com or DM me for further details. You can also directly apply through https://lnkd.in/dGPBYiyq
===========
Currently, we are looking for

QA-Manual Testing

Permanent WFH is also available
If anyone interested share your cv to nayana@ateamsoftsolutions.com 7907410058
===========
https://www.linkedin.com/feed/update/urn:li:activity:6913107041209188352/
[REMOTE JOB]
Looking for Senior QA Automation Engineers for our projects Send us a DM if you have experience with:
→ Java
→ Selenium
→ Cucumber
→ Spring Boot
→ JMS
→ Postman
→ JavaScript
→ TestCafe
→ Postman
We offer: full remote position 18-25 €/hour PFA/SRL collaboration Please share with your friends, co-workers or anyone that might be interested
===========
SOFTWARE ENGINEERS IN TEST – DUBLIN HYBRID
Automation testing – java selenium cucumber Senior and Mid levels required. 60-80k plus benefits
Cv and portfolio to Ruth@digitaltalentservices.com
no sponsorships
===========
We have openings for QA/ AEM
Role: QA/ AEM
Location: Total Remote (Pan India), Full-time. )
Experience : 5 + Years of Revelant Experience
Cv to dominic@marsconsulting.com.sg
Should be avilable in 30 days or less of notice
Job Requirement
Good AEM QA experience, a sound understanding of AEM Sites/Assets modules, and analytical skills. Basic knowledge in Automation using Selenium. Strong automation skills or PO skills (They should be strong in at least any one area).
===========
We are looking to hire Offshore Test Automation Engineer with 7+ yrs work experience. Interested candidates can reach out to me for more details or send your updated resume to ramakrishna.p@magnumopusit.com
Location: Remote – Malaysia work hours.
Skillsets : Java, Selenium, JMeter, TestComplete, Docker & Containerization, AWS K8S.
===========
Looking for Solutions Engineer (Automation testing Solutions)
experience: 2+ yrs
offering Remote
Client location: Bangalore
interested candidates can share resumes @ krishnaveni.e@vipanygroup.com
===========
** PERMANENT WORK FROM HOME OPPORTUNITY ***
We are looking for Manual Testers with API Testing and agile.
Experience Ranges : 1-3 years & 3-5 years
Immediate Joiners are preferred.
If Interested Please share your updated CV's immediately to hr@adrgrp.com
===========
– Senior QA Automation Engineer – Java, C#, Python, Selenium, TestLink
The above opportunities offer indefinite contracts, freelancer agreements, flexible working hours, ownership/project management, use of leading technologies, and the chance to work with independent international teams.
I interested in knowing more about the above Get in Touch! Blue@spotonconnections.com
===========
Another great opportunity for a QA Engineer with experience in automation and manual testing. QA Engineer £30,000 – £35,000 Birmingham (Hybrid / Remote)
If you are interested and wish to learn more please apply or get in touch.
Mobile – 07592 548 044
Email – Luke@digitalwaffle.co
Also check Genuine Work From Home Jobs for Software Testers
===========
Remote QA Jobs

## URGENT REQUIREMENT – Penetration tester ###
Role: Penetration tester (CEH certification is a must)
Experience: 3-8 years
Education: Any Graduate
Location: Remote
Job Type: Contract
Contact: anusha.meduri@ignisov.com
Roles and Responsibilities
·       Perform Penetration testing(vulnerability Scans and manual assessments) on a regular basis and to provide remediation to the findings
·       Accurately identify and perform real-time analysis and eradication of false positives from the tool generated reports
·       Tests the effectiveness of the implemented fixes on applications
·       Creating detailed Vulnerability reports and effective communications to the concerned team
·       Communicate security risks in applications and remediation guides to the development teams effectively
·       Keep track of new vulnerabilities on various aspects
·       Act as a security expert in application development efforts, helping project teams comply with enterprise and IT security policies, industry regulations, and best practices
Required Skills
·       Hands-on experience in Application Security Testing
·       Strong understanding of OWASP/SANS Top 25 Concepts
·       Strong knowledge in Manual Penetration Testing, DAST, tools and techniques
·       Knowledge of Network Security in areas of Firewall, IPS, VPN, Gateway security solutions (proxy, web filtering)
·       Experience on network vulnerability scanning & penetration testing
·       Ability to think like an attacker and make sure Temenos products are ready to standup to current and future attacks
·       Strong ability to work with development and other teams to convey the security issues and recommend pragmatic solutions
·       Analyze scan reports and suggest remediation/mitigation plan
·       Good to have relevant information Security Certifications such as OSCP, CEH
·       Added advantage if candidates possess Cloud/Network/Infrastructure Penetration testing.
===========
Hello, everyone! 
Today I'm looking for a #Automation #QATester ! 
𝑅𝑒𝓈𝓅𝑜𝓃𝓈𝒾𝒷𝒾𝓁𝓁𝒾𝓉𝒾𝑒𝓈:
⇨ Testing techniques while creating scenarios for automation;
⇨ Prepare and run test plans;
⇨ Run automated scripts, analyze the results and report to the interested parties.
𝑅𝑒𝓆𝓊𝒾𝓇𝑒𝓂𝑒𝓃𝓉𝓈:
⇨ At least 5+ years of QA experience, 2+ years of experience in test automation with #selenium ;
⇨ Strong working experience with Java based automation testing tools like #selenium or similar;
⇨ Experience with #protractor tool is plus;
⇨ Experience with #jmeter tool;
⇨ Experience with programming languages ( #dotnet , #Python, #Java);
⇨ Knowledge on automation framework and experienced in data-driven and keyword-driven approaches;
⇨ Good communication skills in English, both written and oral;
⇨ Having knowledge of primary standards and peculiarities of backend and web applications testing;
⇨ Experience in automation of #api and #restful services;
⇨ Experience in Mobile, Database testing is plus;
⇨ Experience in using test management/tracking tools (Azure, #DevOps, #Jira etc..).
𝐵𝑒𝓃𝑒𝒻𝒾𝓉𝓈:
⇨ Fully remote during Covid19;
⇨ Being a part of an international team;
⇨ Very good remuneration;
⇨ Multisport card;
⇨ Long term career growth opportunities. 𝐿𝑜𝒸𝒶𝓉𝒾𝑜𝓃: #Remote
𝘐𝘧 𝘪𝘯𝘵𝘦𝘳𝘦𝘴𝘵𝘦𝘥 𝘰𝘳 𝘸𝘢𝘯𝘵 𝘵𝘰 𝘬𝘯𝘰𝘸 𝘮𝘰𝘳𝘦, 𝘗𝘔 𝘮𝘦 𝘰𝘳 𝘴𝘦𝘯𝘥 𝘺𝘰𝘶𝘳 𝘊𝘝-𝘯.𝘭𝘺𝘶𝘣𝘦𝘯𝘰𝘷𝘢@𝘩2𝘩𝘣𝘨.𝘤𝘰𝘮  
===========
## URGENT REQUIREMENT – Mobile Automation Tester ###
Role: Mobile Automation Tester
Experience: 3-8 years
Education: Any Graduate

Location: Remote

Job Type: Contract
Contact: anusha.meduri@ignisov.com
Job Description:
· Ability to automate the test suite of web test cases across projects independently
· Mobile Automation Testers with Appium( Robot Framework) exp.
· Work with automation team to incorporate the test automation into existing QA automation framework
· Help project teams set-up robust test environments with data preparation
· Drive improvements and standardize functional test automation framework for QA automation program/COE
· Automate and execute all levels of testing (system, integration, smoke and regression)
Required Skills
· Should have experience in Web Testing and Mobile (manual & automation) and at least 3 years of Robort framework
· Expertise in web and mobile automation testing for eCommerce/Retail applications preferable Hybris environments
· Proven hands-on experience with Robot Framework(Appium)
· Experience in Data driven testing, POM and continuously improving test automation framework(Selenium)
· Hands-on experience in JAVA/Python coding for test automation-Experience
· Experience with Appium (JAVA) an added advantage
===========
Client is looking for offshore Test automation engineer who has strong experience in Java, Selenium, JMeter, TestComplete, Docker & Containerization..Need offshore consultant from India for this 6mth+ remote need.
Please share Profiles to rajeswar.rao@magnumopusit.com
===========